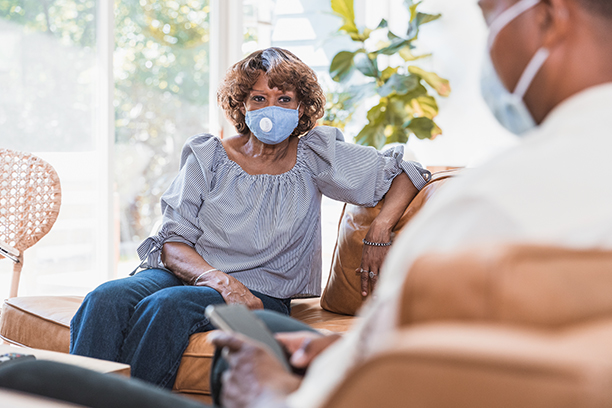 Private Home Care Services for Recoveries in Greater Schererville, IN
Visiting Angels Offers Private Home Care Services to Help Seniors Recover in Schererville, Crown Point, Valparaiso, Munster, and Surrounding Areas
Many seniors experience changing health throughout their golden years. Whether your loved one faces a planned surgery, or is experiencing a challenging diagnosis or hospitalization, Visiting Angels of Schererville is here to help. We offer comprehensive private home care services to aid in recovery. Also known as transitional care, recovery care at home is designed to help seniors regain their health and strength while preserving their independence.
My loved one caught ill and recovered in the hospital. How can they come home safely?
Visiting Angels of Schererville has helped many seniors recover from severe or extended illnesses through our private home care services. Our expert caregivers help seniors with tasks that are difficult for them to do themselves while recovering.
Many of us find it difficult on the average day to maintain a clean home, prepare fresh meals, stay hydrated, and stay on top of prescription medication regimens. Your loved one will need help to do all these tasks while they recover their health. Our recovery care services include help with meal preparation, light housekeeping, laundry, linens changing, and maintaining the doctor-recommended medication regimen that has been given to your loved one.
My loved one needs a joint replacement surgery. Now what?
Because knee or hip replacement surgeries (along with many other procedures) are outpatient procedures, your loved one will likely be released from the hospital the same day as their procedure. Recovering at home can allow your loved one to maintain their independence and follow their own schedule. Our expert caregivers know that they will still need some additional support around the house to make sure that their daily needs are met and that they remain comfortable and safe.
Seniors in recovery from hospital stays often receive aftercare instructions, follow-up appointments, physical therapy, new prescriptions, and more. Each of these are vital in your loved one's recovery, but your loved one will need support through their healing process. Receiving care can enable your loved one to focus on getting back their strength, health, and zest for life.
Learn More About Our Recovery Care
If you are concerned about a loved one's health or helping to plan for a surgery, Visiting Angels of Schererville is ready to help. Call our local agency today to learn more about our private home care services that can assist with recovery and many other needs.
Serving Schererville, Crown Point, Valparaiso, Munster, Dyer, and the Surrounding Area
Visiting Angels
SCHERERVILLE, INDIANA
2340 Cline Ave
Schererville, IN 46375
Phone: 219-500-5896
Fax: 219-322-6144