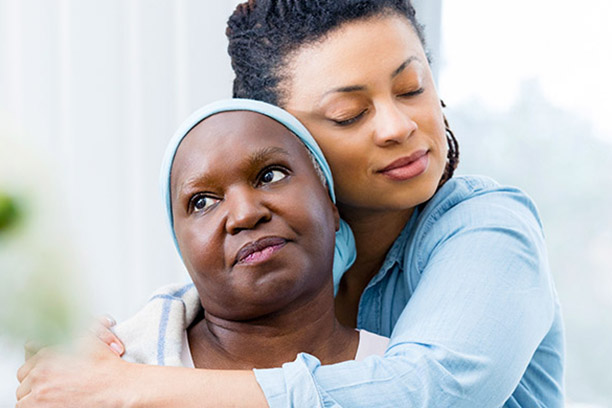 End of Life Care for Seniors in Washington, DC
End of life care services from Visiting Angels provide physical and emotional assistance to seniors in Washington, DC in their last stages of life
While the end of life process is a normal part of our lives, it does not make it any easier to care for a loved one in their final days. Because a rising number of individuals want to spend their last days at home, it is critical that families have access to caring and supportive home care services during this time. Unfortunately, in the training process for caregivers and health care workers in many local institutions, this part of care is often misinterpreted or disregarded. That can make finding the right provider a challenge for families in Washington, DC.
At Visiting Angels Washington DC, we provide end of life care services to assist you and your loved one in their final days. Our caregivers will ensure that your loved one is as comfortable as possible. In addition, we will provide your family the support they need at this difficult time.
While our program does not provide hospice care, our caregivers may collaborate with and assist the hospice team in order to provide comprehensive support and comfort during a clients' remaining days. We will also be there for you and your family, lending a helpful hand anytime you need it.
How Can Visiting Angels Washington DC Help Families During the End of Life Process?
When a family member is diagnosed with a short life expectancy, they often need treatment to alleviate pain and other symptoms. However, the process of relocating to a hospice care facility can be stressful to seniors or too expensive for families. A typical approach is providing end of life care in the family member's home. When loved ones receive this level of care at home, however, close relatives and friends often bear the responsibility of providing care. If you find yourself in this situation, you may discover that you lack the physical or mental strength to handle these obligations on your own. That's when you need a professional home care provider like Visiting Angels Washington DC.
Our compassionate end of life care services provide you, your family and your loved one with the care they need during the end of life process. Through our Life Care Navigation collection of senior care services, Visiting Angels provides personalized, one-on-one care for every senior. Our approach is defined in our Practical Care Tips for End of Life program, which is meant to offer caregivers the knowledge they need to support and help clients and their families during the clients' remaining days. Visiting Angels Washington DC follows the guidelines from this program to provide a client-centered approach. Our services will center around loved one's comfort and well-being.
With end of life care, our caregivers focus on:
Our clients' physical comfort by managing symptoms and minimizing any pain
Our clients' personal hygiene by assisting with bathing and getting dressed
Our clients' emotional needs by providing companionship and helping them feel less stressed, lonely or anxious
In addition to providing in-home comfort care for seniors, our caregivers ensure that family caregivers get the respite and help they need. We can help with meal preparation, laundry, light housework, shopping and errands. Our caregivers serve as a caring and compassionate presence to which family caregivers may turn when they are feeling overwhelmed, delivering emotional support or a helping hand whenever it is required. That way, you can concentrate on spending as much quality time as possible with your loved one while knowing they're getting the help they need.
Learn more about our end of life care services by calling 202-701-1437and scheduling a free in-home consultation.
Serving Washington, DC Metro Area
Visiting Angels
WASHINGTON DC
7826 Eastern Ave NW #409
Washington, DC 20012
Phone: 202-701-1437