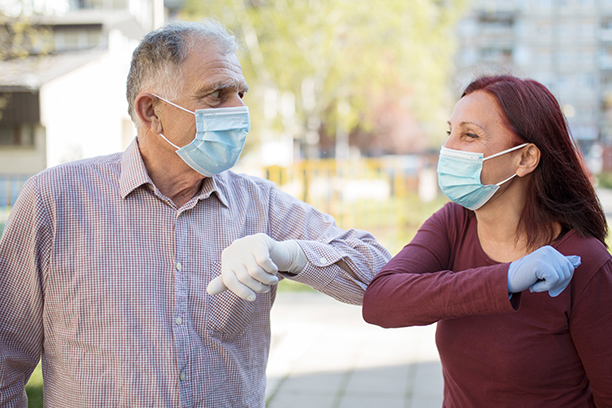 Ready-Set-Go Home: Home Health Care Services to Help Seniors in Washington, DC Avoid Hospital Readmissions
Through the Ready-Set-Go Home program, Visiting Angels provides personalized home health care services to help recently discharged seniors in Washington, DC avoid being readmitted to the hospital
Has your elderly loved one recently been discharged from the hospital? If so, they may need additional in-home support in order to make a safe and smooth recovery. Fortunately, the Ready-Set-Go Home program from Visiting Angels Washington DC includes the home health care services seniors need to recover at home and reduce the likelihood of being readmitted.
What You Should Know About Seniors and Hospital Readmissions
Seniors who have been admitted to the hospital are prone to being readmitted after discharge. In fact, one out of every five Medicare beneficiaries ends up rehospitalized within 30 days of discharge. Being readmitted can lower a senior's chance of being able to live independently after being discharged again, so it's essential for seniors who live on their own to focus on recovery once they've returned home.
However, many seniors find they don't have the support they need to follow directives and recommendations from their medical team. For example, they may not be able to pick up prescribed medication from the pharmacy if they can't drive themselves. Or they may risk slipping and falling if no one can help them with light housekeeping tasks.
This is where in-home care comes in handy.
Why Choose the Ready-Set-Go Home Program from Visiting Angels Washington DC?
At Visiting Angels, our goal is to provide seniors with the assistance and support they need in order to continue living independently despite age-related issues. Through the Ready-Set-Go Home program, our caregivers provide a wide variety of home health care services to make it easier for seniors to follow medical directives and reduce the chances of being rehospitalized.
We can begin providing services when your loved one is still in the hospital. Our discharge guide can help you develop a plan of care for when your loved one is able to leave the hospital. Once your loved one is discharged, our caregivers will be with you every step of the way in order to create a customized care plan based on the services your loved one needs at home in order to recover.
Some of the home health care services we can provide include:
Planning and preparing meals
Light housekeeping assistance
Help with bathing, grooming, toileting and getting dressed
Incontinence care
Medication reminders
Transportation assistance
Mobility assistance
Help with running errands and shopping for groceries
And so much more
Call Visiting Angels Washington DC at 202-701-1437 to schedule a free in-home consultation and learn how the Ready-Set-Go Home program can help your loved one.
Serving Washington, DC Metro Area
Visiting Angels WASHINGTON DC
7826 Eastern Ave NW #409
Washington, DC 20012
Phone: 202-701-1437