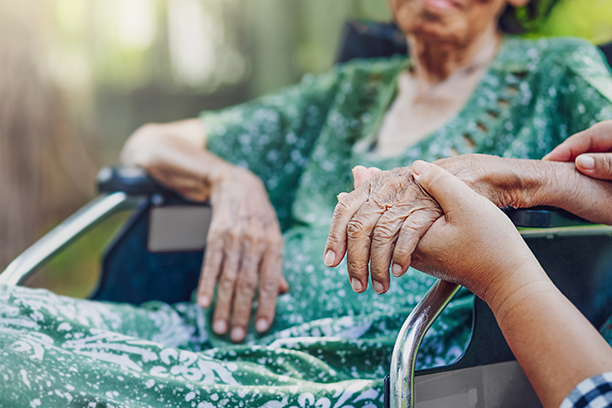 Getting Started with Home Care from Visiting Angels Washington DC
Ready to get started with professional home care services? Here's how Visiting Angels Washington DC makes the process easy for families
Aging in place at home, while preferable, can come with challenges where seniors could need help. Moving around the house, preparing dinner and other everyday tasks will become more difficult as seniors continue to age. But, with the help of Visiting Angels, your loved one can remain comfortably and independently in their home with us.
Visiting Angels Washington DC is one of the leading providers of compassionate in-home care for seniors. If you are looking for caregivers to not only take care of your loved one, but to talk with them and form a meaningful bond, we have the solutions you need.
"Recently we had the need to investigate caregiver support for my senior parents and really didn't know where to start. I worked with a nurse for the intake process and I meet with Jill to better understand the process. Jill responded to all my questions and really put me at ease during this stressful period. I really appreciate the support Visiting Angels provided."
- Sharon
How Can I Get Started?
If this is your first time looking into options for senior care, it can be difficult to figure out the next steps. If you'd like to learn more about Visiting Angels Washington DC, all you have to do is reach out to our office. We will set up a free in-home consultation at a time that's most convenient for you and your loved one.
In order to best prepare for the consultation, discuss with your loved one the support they need, as well as their typical schedule. When do they usually eat meals? Do they go out during the day? What time do they usually go to bed? Do they need help with any household tasks? Are they able to drive or do they need someone to provide transportation? These are some questions that can help you figure out ways a professional caregiver can support your loved one.
During the consultation, our care coordinator will discuss a variety of topics with you. This is also a good opportunity to ask any questions you may have about our home care services, caregiver qualifications, costs and more.
Here is what we usually discuss during consultations:
Physical care needs – Does your loved one need help preparing meals, bathing, getting dressed, getting to the toilet or getting around the house?
Housekeeping – Does your loved one need help doing laundry, washing dishes, sweeping or making their bed?
Emotional care needs – If your loved one lives by themselves, would they benefit from having a caregiver accompany them during activities or providing companionship?
Scheduling – When does your loved one need care the most? Would they benefit from care during the day, overnight care, 24-hour care or additional support during the holidays?
Logistics – How can our caregivers access your loved one's home? How can you contact us if you need to discuss care plan adjustments or reschedule?
Based on the information discussed during the consultation, our coordinator can put together a care plan based on the services that will best help your loved one. We will also work with your loved one's schedule so they can continue to enjoy their everyday routine.
If you decide that Visiting Angels Washington DC is the right solution, we will set up a meeting with a selection of our caregivers. We highly encourage your loved one to select their own caregiver based on the care they need, their schedule, their personality and other factors. This will help our caregiver form a strong bond with your loved one, which allows us to provide exceptional home care services.
In most cases, we can begin providing in-home senior care within 48 hours.
Contact Visiting Angels to Get Started
Does Visiting Angels Washington DC sound like the right fit for your loved one? Schedule your consultation by calling us at 202-701-1437 today!
Serving Washington, DC Metro Area
Visiting Angels
WASHINGTON DC
7826 Eastern Ave NW #409
Washington, DC 20012
Phone: 202-701-1437