Home Care in Greater York and Hanover, PA
Home Care in York, Hanover, Dallastown, Red Lion, and the Surrounding Area
Welcome to Visiting Angels of York! We are happy to be a trusted care provider to families in York, Hanover, Dallastown, and the surrounding areas. Our compassionate, one-on-one assistance helps elderly and disabled adults live where and how they like. Sometimes families assume the only way to get a loved one they care they need is to move them to an assisted living facility. However, care from Visiting Angels of York can help your loved one remain at home, where they want to be. Contact us today at (717) 384-2373 to learn more.   
Click below to apply for one of our open positions!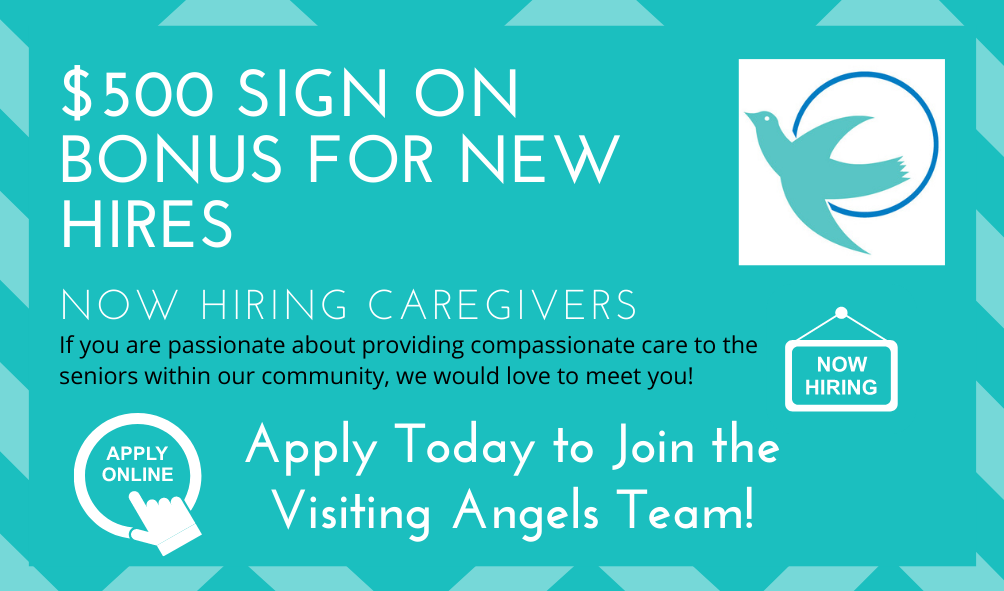 Join us in the fight to end Alzheimer's! This year's Walk to End Alzheimer's is Saturday, October 28th, 2023!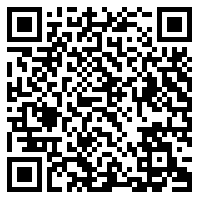 In 2020 we had the absolute honor of presenting a check for over $131,000 to the Greater PA Chapter of the Alzheimer's Association. Our three offices in York, Hanover, and Lancaster worked very hard to raise money for the Walk to End Alzheimer's.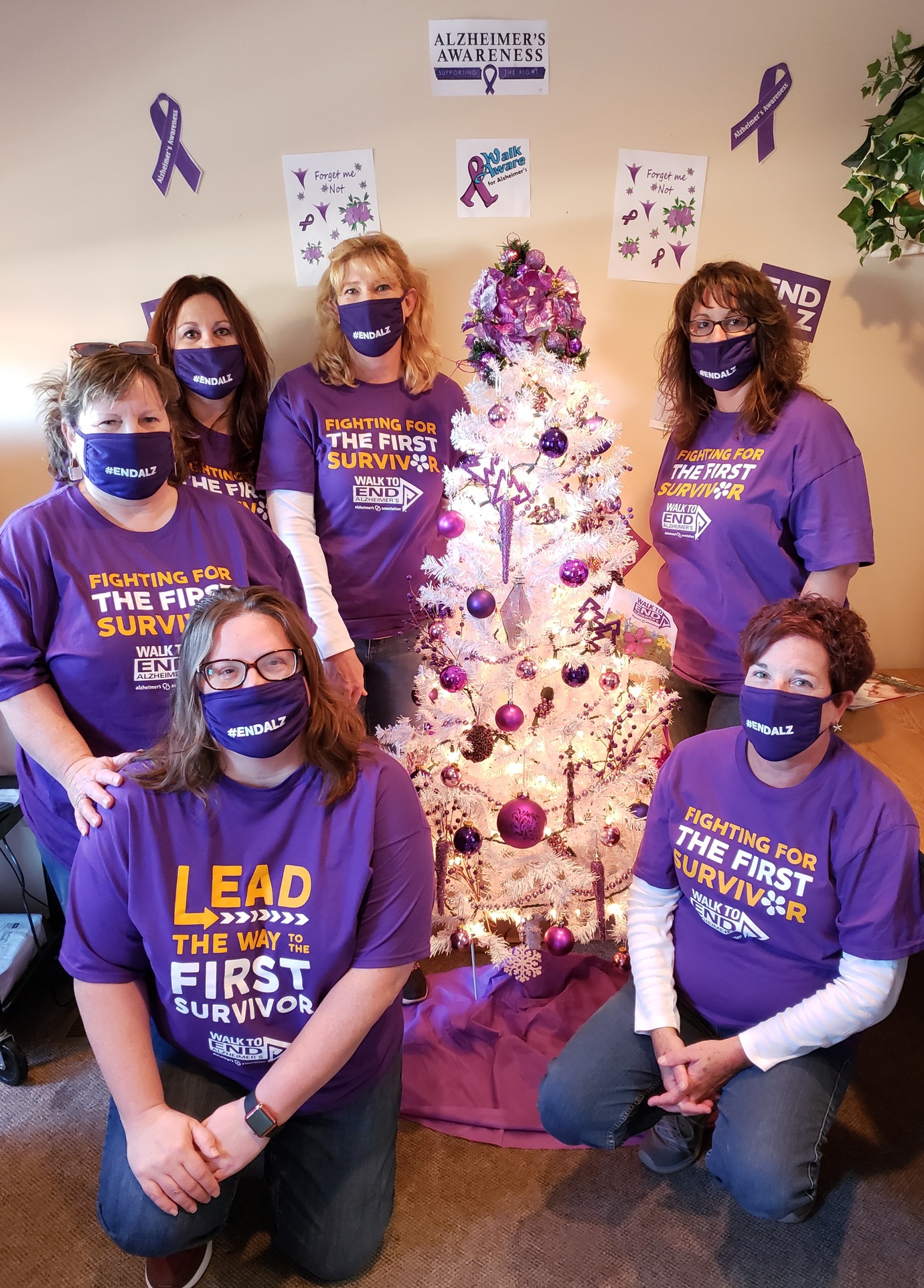 From sub-sales to dress-down days, business donations to individual donations, and, of course, our Annual SING FOR A CURE Lip Sync Competition which was virtual this year. All these efforts truly paid off because our Visiting Angels corporate office recognized us as the top 2 fundraisers (Our York/Hanover team placed 1st, and our Lancaster team came in 2nd place). Because of that, Visiting Angels made additional donations to both our teams.

Lancaster even received an extra reward for having the most significant increase over the prior year in money raised. THANK YOU to everyone who helped make this happen - all our staff, caregivers, the community, families, clients, and many others. We also want to recognize the dedication of the SING FOR A CURE committee (made up of numerous community partners) for everything they did to make this year's event a huge success.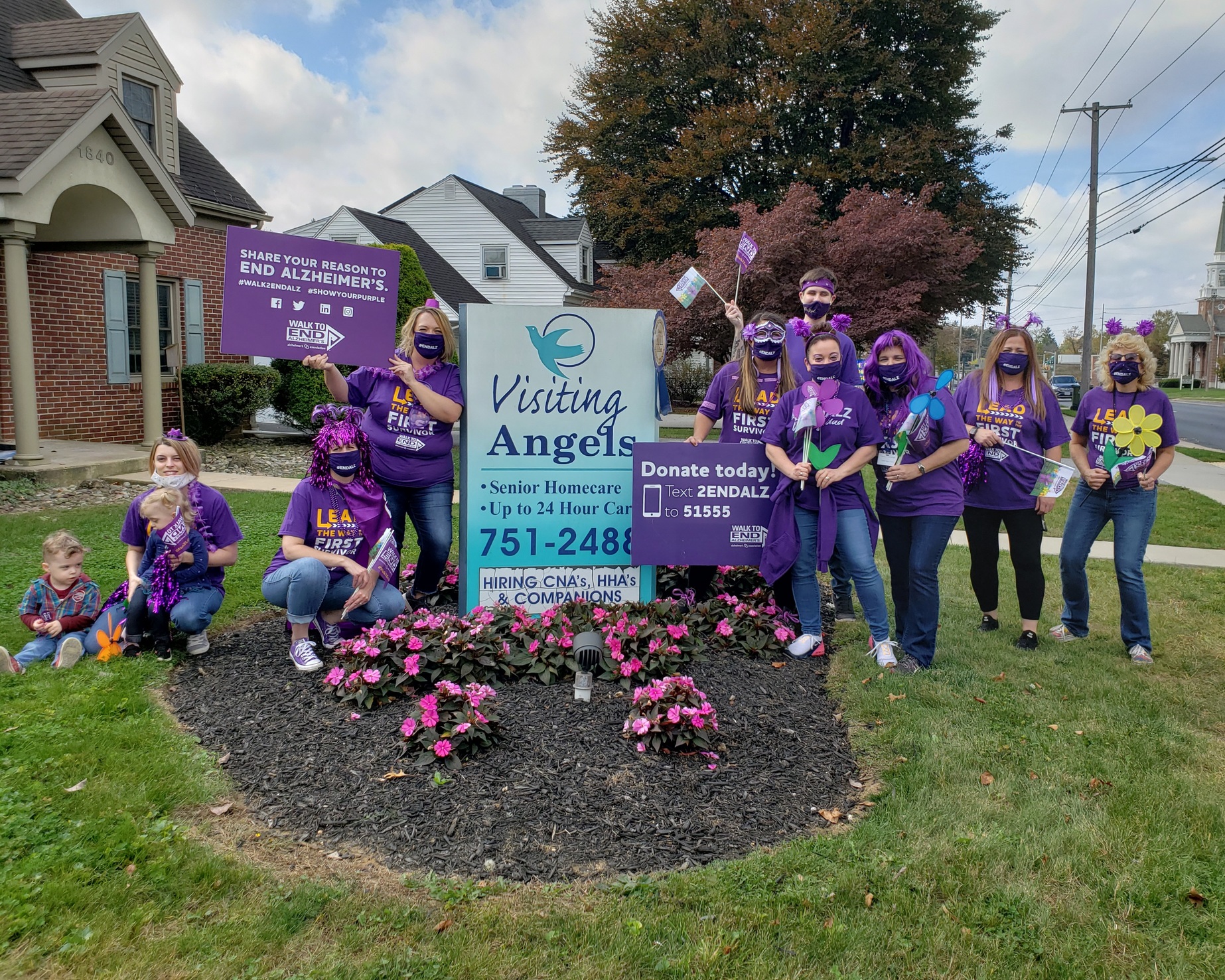 Areas We Serve
Visiting Angels of York is happy to care for seniors in York, Hanover, Dallastown, and the surrounding area. Our agency is locally owned and operated. From your first contact with our agency, you will notice our personal touch and passion for helping our community's seniors. When you choose Visiting Angels of York for senior care, you are not just choosing skilled professionals but compassionate providers who genuinely enjoy helping others. To see a list of popular service areas, click the button below.   
Our Daily Living Assistance Services
Visiting Angels of York can provide countless essential personal care services for your loved one. Whether you are looking for a caregiver to provide senior care, respite care, personal care, companion care, elderly care, Alzheimer's care, transitional care, or other forms of assistance, Visiting Angels of York can help.
Visiting Angels of York also provides daily living assistance services:
Grooming, dressing, and bathing assistance
Organization and light housekeeping
Help running errands and shopping
Meaningful companionship
Meal planning and preparation
Transportation to appointments
Mobility assistance
Medication reminders 
Schedule a Free, In-Home Consultation
Call Visiting Angels of York today to reserve your free consultation. To help your loved one feel confident in their care, we will come to their home and build a customized plan based on their unique needs. Our customized care plans allow your loved one to control their care and schedule. They won't have to worry about changing their familiar routines with our services. Our home care providers are available throughout the week, including overnights, weekends, and holidays. Flexible scheduling and affordable hourly rates make care from Visiting Angels of York a perfect fit for your needs.
Call Visiting Angels of York to discover more about our services and to book your free consultation.

VisitinSusan Heinle, RN


Owner/Director


104 Carlisle St Suite 1,




Hanover, PA 17331


(717) 384-2373
Visiting Angels of York is thrilled to be awarded the Home Care Pulse: 2023 Provider of Choice award! We want to express our gratitude to our hardworking employees and caregivers. Without you, we would not have won this award!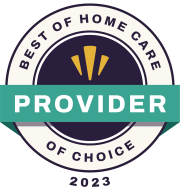 Central Penn 2020 Healthcare Heroes Award
Kate Szala Receives Senior Care Hero Award

Kate Szala has been employed as a Care Manager by Visiting Angels of York for over five years. Kate always goes above and beyond, not just for Visiting Angels of York but, more importantly, for her clients and the community.
She is passionate about providing home care services to older adults. She is never too busy to assist clients or their families and has high expectations for herself. She provides the best care to older adults to keep them in their homes as long as possible. Kate is an exceptional person with a true gift.
Three years ago, Kate wanted to create a fundraiser with all proceeds going to the Michael J. Fox Foundation. 
Kate spearheaded the sold-out 1st Annual Pancakes for Parkinson's, which is now entering its 3rd year. This event raised $11,000 in 2018 and over $15,000 in 2019; our latest goal is $17,500 for 2020. She worked tirelessly to speak to businesses, individuals, and restaurants to ask for their support with monetary donations, food, gift baskets, or whatever they were willing to donate.
Congratulations, Kate, on winning Central Penn's Senior Care Hero award - you deserve it!