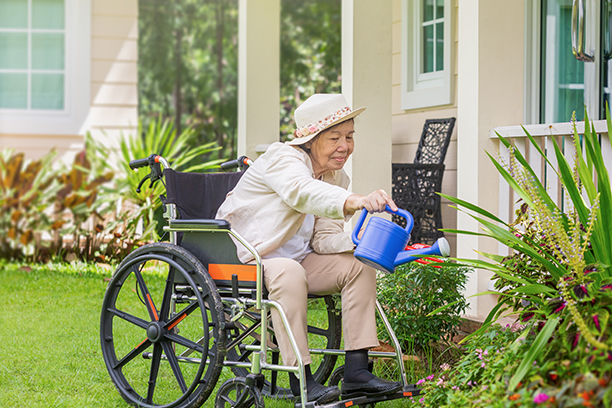 Home Care in Dallastown, PA
Visiting Angels provide certified home care services in Dallastown, Pennsylvania, and the surrounding areas.
You could arrange for assistance if your senior loved one prefers to stay at home rather than go to a care facility. You want your elderly relative to be healthy, happy, and safe. Visitors Angels of York can assist the elderly in becoming self-sufficient while remaining in their own homes.
Caregivers have gone through extensive training.
All of our caregivers are thoroughly screened, and background verified before being employed. We're well on our way to meeting our objectives when our caregivers have a strong desire to make a positive difference in our clients' lives.
Caregivers in the house provide services such as social care, grooming, bathroom usage, and transportation, to name a few. Our caregiver's secrecy, politeness, dependability, and friendliness are critical factors in our success. We've had much success with our clientele because of these attributes. Seniors can thrive emotionally and physically as they age with the help of home care coordinators who share their common interests and passions. When deciding which professionals should work with our clients, many variables are considered.
Home care that is suited to your individual needs
Each senior has its own set of requirements, and each family has its own set of circumstances. Our senior care plans are tailored to our client's specific needs. Our care coordinators are available to you 24 hours a day, seven days a week. If necessary, we can also provide palliative care and dementia therapy. Care plans are reviewed regularly, and if a senior's needs change, we'll work with you to provide the finest care possible.
Work with Visiting Angels!
Seniors of all ages can benefit from and enjoy our caregiving services. The most important thing to us is that your loved ones can continue to live their lives to the fullest in the home they've come to know and love in a safe and secure environment.
Visiting Angels of York can help you achieve your objective by visiting you or your family. The sooner you contact us, the sooner we can determine how our compassionate home care services can benefit your loved one.
Serving York, Hanover, Dover, Red Lion, and the Surrounding Area
Visiting Angels
YORK, PA
1840 E Market St
York, PA 17402
Phone: 717-384-2373
Hanover 717-630-0067