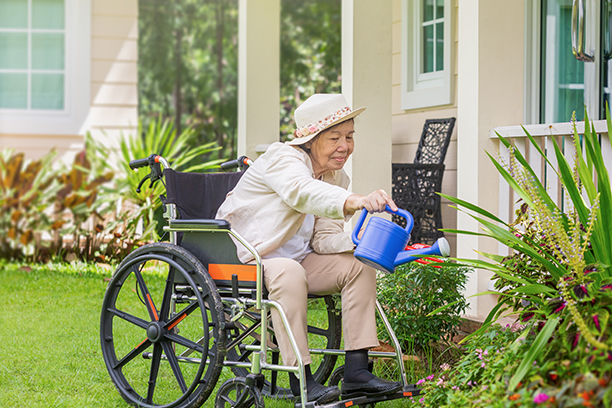 Senior Services: Light Housekeeping for Seniors in Alameda, CA and the Surrounding Area
Caregivers support local seniors in Alameda, Oakland, and nearby cities through senior services such as light housekeeping
Visiting Angels of Alameda helps local seniors throughout Alameda, Oakland, and the surrounding areas age in place by providing professional home care. One of the most common daily tasks our Visiting Angels help their clients with is housekeeping.
Dust, dirt, and bacteria within the home can lead to a heightened risk of allergies, colds, coughs, and other respiratory illnesses for seniors. Clutter can make it more likely for a senior to fall.
Our caregivers provide light housekeeping as well as suggestions to prevent falling in the home. Cleaning, sanitizing, and decluttering make the home a safer place to live.
With the assistance of a Visiting Angel, Alameda area seniors can live peacefully within the home without the worry of injury or illness.
How We Help Your Loved One Tidy Their Home
Our Visiting Angels help their clients clean their homes in many different ways. Each service we assist with supports the independence and safety of the clients we serve.
We aid our clients by dusting, vacuuming, doing laundry, bedmaking, cleaning the countertops, changing bed sheets, and more.
Our housekeeping is focused on the household chores that relate to the daily health and wellness of our clients. As a result, our caregivers stray away from strenuous tasks such as washing the windows, rearranging the furniture, cleaning the carpets, or mowing the grass.
Professional Caregiving
Along with light housekeeping, our senior services include personal care, companion care, dementia care, Alzheimer's care, respite care, end of life care, and more. Each program can be personalized to fit the unique needs of each client. For example, if a senior needs assistance vacuuming but would rather do their own laundry, we can alter our services to fit their preferences. Our main concerns are catering to the needs of the client and protecting each client's safety and independence.
Call for a Free Consultation
Learn more about our senior services by calling 510-284-5768 at your earliest convenience.
Serving Alameda, Oakland, Piedmont, Berkeley and Surrounding Communities
Visiting Angels
ALAMEDA, CA
2447 Santa Clara Ave #300B
Alameda, CA 94501
Phone: 510-269-2999
Fax: 510-269-2651