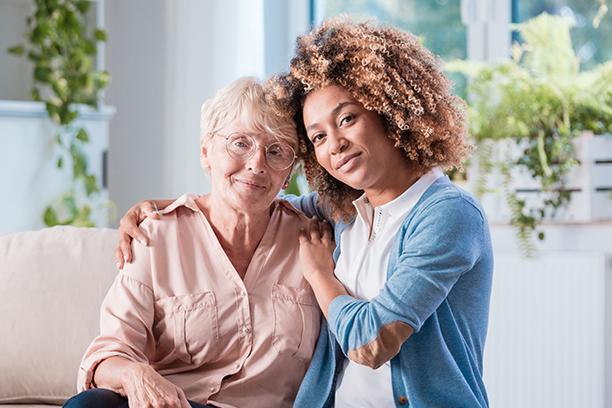 Our Home Care Specialists Can Help Your Loved One in Alameda, CA and the Surrounding Area With Meal Prep & Grocery Shopping
The seemingly small day-to-day tasks that make up our daily routines are extremely important to our overall health. One of the most important habitual behaviors is the meals that we make. This is why Visiting Angels of Alameda has incorporated meal preparation and planning into its personalized senior care plans. With the assistance of a Visiting Angel, seniors won't have to worry about having delicious and nutritious meals. We provide professional, top-quality meal preparation that takes into account the senior's dietary needs.
Our Home Care Specialists Help Seniors in Alameda, Oakland, and Nearby Cities Practice Healthy Eating
As time goes on, daily activities can become more difficult. Tasks that many of us take for granted, including dressing ourselves and cleaning up around the home, can become more difficult. If a senior is dealing with a chronic condition, these daily tasks can become even more difficult. As a result, the seemingly small task of preparing healthy meals may become less and less important.
Unhealthy eating habits can lead to muscle weakness, a weakened immune system, and a higher risk of hospitalization. That's why it's so important to stay on top of your eating habits as a senior. One of our Alameda caregivers would be happy to help you during your care journey. Just small, healthy changes to your diet can make big changes throughout your overall health.
Does your loved one deal with a certain medical condition? One of our home care specialists can make healthy meals that are considerate of their doctor's orders.
Our Care Makes Healthy Eating Easier
Visiting Angels of Alameda strives to make home care simpler and more accessible to Alameda families. Our meal preparation services are some of the many ways that we simplify home care. If you are worried that your loved one has skipped meals or making unhealthy food choices, one of our caregivers can get your loved one's eating habits back on track.
To make meal prep easier, one of our home care specialists assist your loved one with planning and creating their meals and grocery shopping throughout the week. No longer does your loved one have to worry about what they're eating, and whether they have the ingredients to bring their idea to fruition.
If your loved one has mobility issues, we can provide feeding assistance as well.
With one of our home care specialists by your loved one's side, food doesn't have to be a worry for them. They can enjoy healthy meals while you can relax knowing that they are in capable, compassionate hands.
Improving your loved one's quality of life begins at Visiting Angels of Alameda. To schedule a free in-home consultation and learn more about our home care specialists, call 510-284-5768. We would be happy to provide your loved one with the personalized senior care they deserve.
Serving Alameda, Oakland, Piedmont, Berkeley and Surrounding Communities
Visiting Angels
ALAMEDA, CA
2447 Santa Clara Ave #300B
Alameda, CA 94501
Phone: 510-269-2999
Fax: 510-269-2651