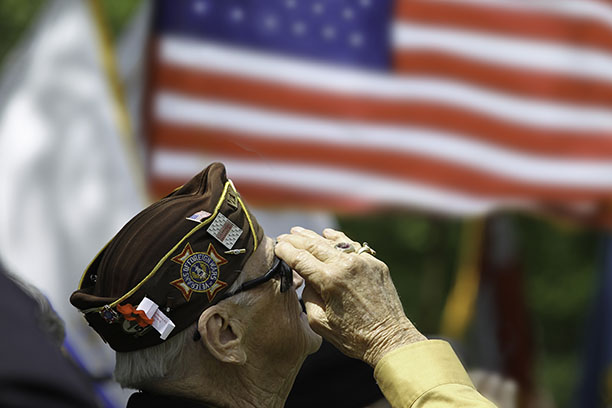 Personalized Home Care Services for Senior Veterans in Chelsea, MA and Surrounding Areas
If you're a veteran and/or their surviving spouses receiving Veterans Affairs pensions, you may be eligible for the Aid and Attendance benefit. The VA will be paying for in-home care, so you can afford to save on the cost of sending someone else from your home.
Additionally, you can also receive benefits if you're a surviving spouse who needs help at home. Bear in mind that these benefits are an addition to a monthly pension to help offset the costs of in-home senior care and cannot be granted without eligibility for one's assistance.
Is My Senior Loved One Eligible for Aid & Attendance (A&A)?
Your senior loved one may be eligible to receive Aid & Attendance (A&A) benefits if they meet the following conditions:

If they are bedridden or disabled
If they require in-home care services such as assistance with bathing, feeding, dressing, toileting, mobility, and other activities of daily living (ADL)
If they have reasonably limited vision (5/200 visual acuity or less in both eyes)
If they are a senior patient in a nursing home due to mental or physical incapacity


To help offset some portion of care costs, permanently disabled senior veterans may receive an increased monthly pension when they are homebound.

How Can In-Home Care from Visiting Angels Chelsea Help My Senior Loved One?
Our Chelsea team has the resources and experience to help senior veterans and their families in the Chelsea area gain access to VA benefits. Our senior care services assist seniors and the disabled in getting to their doctor's appointments and other important events. This service is beneficial for those who have difficulty getting around.
We also create a customized plan with flexible hours to accommodate your schedule, including weekends. This can be especially helpful for those who work or sleep during the day but also have strenuous activities as part of their daily routine that requires help after hours.

Schedule a FREE In-Home Care Consultation
We invite you to contact us to learn more about in-home care services in Chelsea and the surrounding area. We'll also be glad to answer any questions you may have.
Serving Somerville, Charlestown, Chelsea, Everett, Revere, East Cambridge and the Surrounding Areas
Visiting Angels
CHELSEA, MA
100 Everett Ave #4
Chelsea, MA 02150
Phone: 617-409-9039
Fax: 617-409-9148