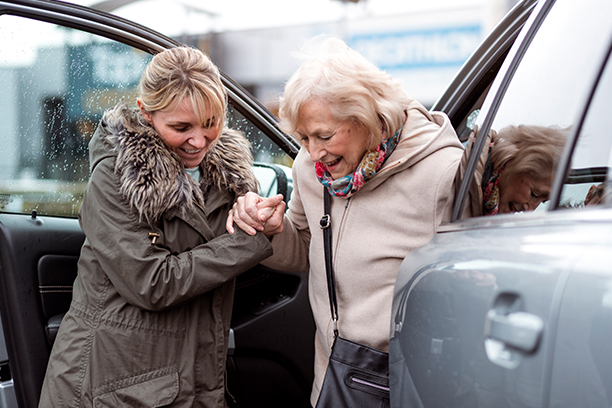 In Home Care in Chelsea, MA and Surrounding Areas
Visiting Angels of Chelsea is here to help through every aspect of obtaining in-home care services in Chelsea, Revere, and the Surrounding Area
Realizing that your loved one might need in-home care services is complex. At Visiting Angels of Chelsea, we understand this is a sensitive process. Allowing a stranger to come into your home and care for your loved one can be challenging. You may wonder if they'll respect the fact that it's their home or if they'll help your loved one maintain their independence. We excel in providing care that helps you through the transition and aids your loved one in maintaining as much of their independence as possible.
Ways we can help your loved one through that transition are:
Scheduling an in-home visit to ensure that you're making the right choice.
Creating a personalized home care plan for your loved one
Consulting with you about scheduling, care, and cost
Coordinating a caregiver meeting
Adjusting the care plan whenever necessary to ensure that your loved one is getting exactly what they need
Visiting Angels of Chelsea are experts in in-home care, and we are dedicated to ensuring this transitional period is smooth for everyone involved. We've been in thousands of homes and worked through many different personalities, situations, and schedules. No matter what you loved one needs, we will be there for them despite anything happening around them. Also, our senior care providers will answer your questions throughout the services to ensure you're comfortable throughout this new process.
Most of the time, in-home care services are a need that is planned. But, many times, an emergency strikes where care is needed. We are well-equipped to handle any emergency that may occur. If your loved one has dealt with an emergency or late-day discharge, we can ensure that care stays constant. We can also respond to requests for in-hospital assistance or assisted living beside care. More so, we can also help your loved one through various relocation and transitional periods. Whether moving from an assisted living facility to a family member's home or in general, we can ensure the process runs smoothly.
Schedule a FREE In-Home Consultation
Contact us today or call 617-409-9039 to learn more about our care and to schedule a free in-home assessment.


Serving Somerville, Charlestown, Chelsea, Everett, Revere, East Cambridge and the Surrounding Areas
Visiting Angels
CHELSEA, MA
100 Everett Ave #4
Chelsea, MA 02150
Phone: 617-409-9039
Fax: 617-409-9148