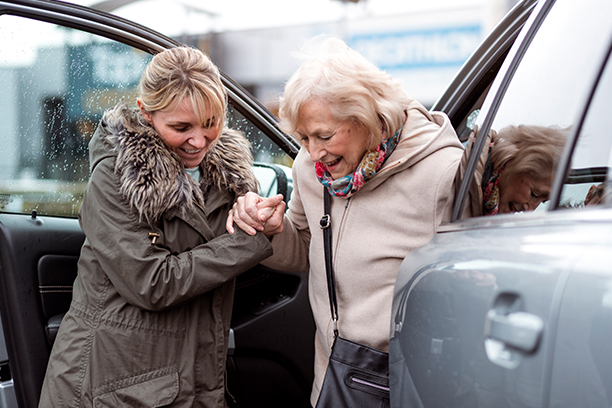 Senior Home Care Services In East Cambridge, MA
Finding the right senior home care services for your loved one is a difficult decision for families - Visiting Angels of East Cambridge has the resources to help!
Why Choose Visiting Angels for Your Senior Home Care Services Needs?
Visiting Angels of East Cambridge understands that living at home while receiving care is desired and our goal is to make that experience positive. To make this happen we allow you to choose your loved one's caregiver from a group of skilled senior care providers, maintain your schedule and provide your loved one with customized senior home care services (unskilled caregivers may be utilized only in cases where no personal care or hygiene assistance is needed).
You Are In Charge – We're On Your Schedule
We allow you to be in charge of everything during your time with us. Once you find the perfect caregiver, they will not dictate your loved one's daily schedule (i.e. what time to get up, when to bathe, meal schedules, etc.). Our caregivers adjust to your loved one's schedule so that they can remain comfortable in their home. Visiting Angels of East Cambridge is senior home care services at its best!
Bonded, Licensed and Insured
All Visiting Angels senior home care agencies are required to be bonded and insured. In states where licensing is required, it is our policy that our senior home care services agencies have the appropriate state license that permits "hands-on" care. This can give you the peace of mind that a trustworthy caregiver will be in your loved one's home.
Monitoring is Essential
Visiting Angels Senior Home Care Services providers are trained to continuously monitor their caregivers through our unique system of continued personalized contacts. Through telephone check-in and home visits, our system is designed to enable us to check in with your loved one. We strive to provide outstanding senior home care services
Tailor Your Care To Your Needs
Visiting Angels of East Cambridge understands that everyone is different, so their in home care needs will differ as well. Whether you or your loved one are in need of respite care, Alzheimer's care, in home care, part or full-time care or care at an assisted living facility, Visiting Angels of East Cambridge will provide the skilled caregiver you are looking for. Since your loved one's senior care program is flexible, the plan can be changed anytime as needs arise or decline. We understand you may need senior home care services after a recent hospital stay. Our caregivers can work with any home health agency or nursing agency that may have assisted your loved one.
Contact us to schedule a free in home care assessment.
Serving Somerville, Charlestown, Chelsea, Everett, Revere, East Cambridge and the Surrounding Areas
Visiting Angels
CHELSEA, MA
100 Everett Ave #4
Chelsea, MA 02150
Phone: 617-409-9039
Fax: 617-409-9148