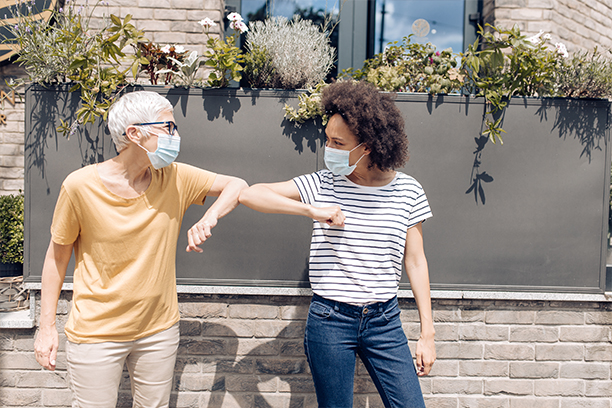 Companion Care Services in Jasper
Loved Ones in Jasper Aging in Place with Companion Care
Aging can be fulfilling and rewarding, but it can also be difficult to cope with. As our loved ones continue to age, they may face new daily challenges due to their changing bodies. What's more, many seniors must deal with the reality that their spouses, close friends, and even siblings may pass before them.
Coping with the changes and reality that come with aging is not easy. It is at times like these that seniors need a companion who can provide the needed emotional and mental comfort. Fortunately, Visiting Angels is here to be of service with compassionate companion care.
At Visiting Angels Cullman, we understand how important companionship is for seniors. Many seniors tend to experience emotional and physical health declines as a result of being isolated. To help seniors as much as we can, our professional caregivers will travel to your home to provide your loved one with the needed living assistance, while also providing compassionate company.
Seniors of Jasper Can Get Personalized Companion Care Plans
We, at Visiting Angels Cullman, also understand that every senior has their own unique needs. To provide our clients with the best care we can, we create personalized companion care plans for the residents of Jasper. Our professional caregivers are prepared to make the necessary accommodations so that your loved one will feel as comfortable as possible.
You can also rest assured knowing that we will adjust your loved one's care plan as needed. People change as time goes on, so it makes sense that care plans also change with the passage of time. Know that when your loved one's needs change over time, our caregivers will make the necessary adjustments.
Professional Companion Care Services
Visiting Angels Cullman offers high-quality and reliable care services that seniors and their families can rely on. Our care providers are dedicated to providing compassionate companion care your loved one can benefit from. At Visiting Angels, we strive to provide you and your family peace of mind.
Home Care in Jasper
Additionally, Visiting Angels Cullman provides several living assistance services that are included in our companion care. These services are designed to help your loved one maintain their independence as they receive the assistance they need. We provide support with:
Medication Reminders
Hygiene Care
Dressing Assistance
Assistance with Errands
Light Housekeeping
Meal Planning & Preparation
Other Activities of Daily Living
Getting Started with Visiting Angels Cullman
Getting started with Visiting Angels Cullman is easy. It all begins with an initial meeting. The meeting will take place in your home; furthermore, one of our service coordinators will meet with you and your loved one to gather information. We spend time getting to know you and your loved one so that we gain a complete understanding of any special needs or requests you both may have.
From there, we will carefully create a customized care plan for your loved one's needs, all while accommodating their preferences and schedules. We will then match your senior loved one with a compatible caregiver who will be more than capable of meeting your loved one's needs.
If you are ready to schedule a consultation meeting with us, all you need to do is contact us today.
Serving Cullman, Etowah, Walker, Marshall & Blount Counties
Visiting Angels
CULLMAN
207 4th St SE #A
Cullman, AL 35055
Phone: 256-734-6600
Fax: 256-734-6616