Senior Care Provider in Fremont: Questions to Ask When Choosing Care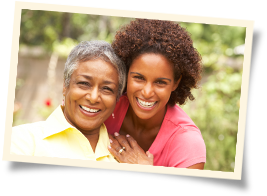 When choosing a senior care provider in Fremont, you can never do too much research about your options — or ask too many questions. Ultimately, your family needs to feel completely confident in the care provider you choose, and your elderly loved one should feel comfortable in their care.
With so many factors to consider, and with so many complicated feelings to work through, it can help to prepare some questions ahead of time before you make direct contact with care providers in the area. This way, you can make sure you learn everything you need to make the best choice.
Key Questions to Ask Senior Care Providers in Fremont
As you consider different senior care providers, it helps to learn as much as possible about their reputation, the services they offer, their payment structure, and their relationships with their clients. At Visiting Angels® Fremont, we've recommended some questions you can ask to hit on these important topics.
When you speak with a care provider, we suggest you ask some form of the following questions:
How long have you provided home care in the Fremont area?
Do you have references I can speak to about your care?
What kind of care plans do you offer?
How do you create your care plans?
Can care plans be changed? What does that process look like?
What role do care recipients and their families play in creating or changing these plans?
When are caregivers available? Can you provide care on weekends, evenings, or holidays?
What are your caregivers like? What training do they have?
Who do your caregivers report to?
How can you guarantee that my loved one receives the right care?
How would your team respond in case of an emergency?
How will you protect my loved one's private information?
What are your rates and payment schedules?
Book an In-Home Care Consultation With Visiting Angels Fremont
At Visiting Angels Fremont, we want all of our clients to feel secure in their choice of a senior care provider. We offer free in-home consultations across the Tri-Cities (Fremont, Newark and Union City) and surrounding areas so you can ask whatever questions you may have about our home care services.
If you're considering Visiting Angels Fremont as a senior care provider for an elderly loved one, contact us today to book a consultation.