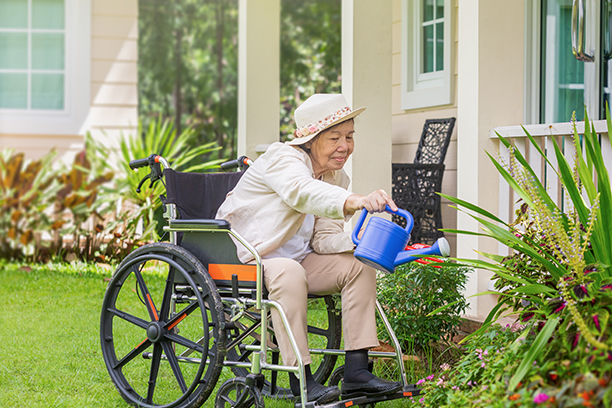 Social and Companion Home Care Services for Seniors in Frankenmuth, MI, and Nearby Areas
Here at Visiting Angels Frankenmuth, we understand that senior care cannot begin and end by helping them take care of their day-to-day physical needs. A holistic approach is necessary to ensure an older adult is healthy, not only physically but emotionally as well.
In addition to providing comprehensive companion home care services, we have developed a program that helps seniors stay connected with loved ones through technological advancements in social media and other apps. We call this our Social Care program.
Caregivers from Visiting Angels Provide Social Care and Companion Home Care Services to Help Seniors in Frankenmuth, Saginaw, Bay City, and Surrounding Michigan Areas
Visiting Angels Frankenmuth developed this program with the needs of older adults in mind. We recognize that many seniors experience difficulty staying connected with loved ones due to a variety of age-related issues. These difficulties can lead to feelings of loneliness and depression, and it is our job as professional caregivers to help alleviate these issues. Through our Social Care program, we are giving our older clients the ability to stay connected with friends and family, no matter what technology they may have.
How Do Seniors Benefit from Our Program?
A major aspect of our Social Care program is helping your loved one stay engaged and socially active through our companion home care services. During our time caring for seniors, and particularly recently, we have seen technology work wonders, changing the lives of so many seniors. Social networks have really helped many seniors keep up with family and generally stay in the loop with what is going on in their lives.
Our caregivers can help your loved one take advantage of all technology has to offer. They can help your loved one use any number of platforms they would like, like Facebook, Instagram, Skype, FaceTime, and just about any app they may like.
Here are some fun and surprising facts about social media use among seniors:
Studies have shown that seniors who use the internet are 20 percent less depressed.
Older adults with Facebook profiles who actively use the social network can increase their working memory by as much as 25 percent, according to a University of Arizona study. This is incredible news for individuals worried about dementia and Alzheimer's Disease.
Other studies have shown that older adults experience positive emotions, as measured by breathing rates, brain stimulation, and pupil dilation when social networking.
As part of our companion home care services, seniors can receive assistance from a caregiver with the following activities:
Using a mobile phone for texting, emailing, and just about anything else
Skyping or FaceTimeing
Creating social media accounts and staying connected with family members and other loved ones
Shopping or looking up things online
And so much more
Help your senior loved one keep in touch with your family and their friends with our Social Care program and other companion home care services. Contact our Frankenmuth, MI office to learn more!


Serving the Great Lakes Bay Region in Michigan, including Frankenmuth, Saginaw, Bay City and surrounding areas
Visiting Angels
FRANKENMUTH, MI
527 N Franklin St #C
Frankenmuth, MI 48734
Phone: 989-652-6435
Fax: 989-652-6365