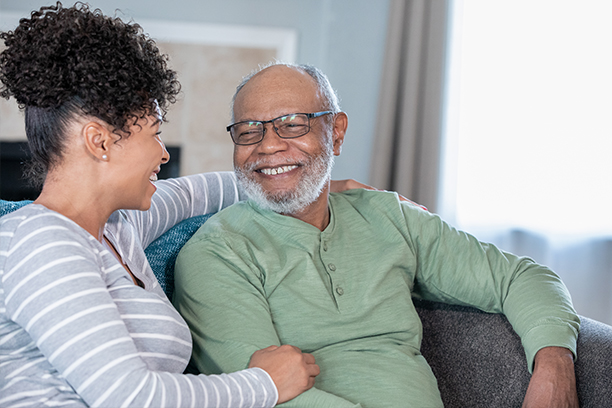 How Home Care Assistance Helps Seniors in Lancaster, PA and the Surrounding Area
At Visiting Angels of Lancaster, we know that family comes first. If your family is helping to meet the daily needs of an aging loved one, you might need help ensuring that they have everything they need to remain safe and healthy. One-on-one home care assistance from one of our dedicated caregivers can help your whole family and ensure that your loved one can remain independent for longer.
Visiting Angels Is Happy to Provide Home Care Assistance to Seniors in Lancaster, Lititz, Gap, Elizabethtown, and Nearby Cities
Home care assistance is designed to ease the burden of everyday chores and needs from your loved one and your family. A caregiver from Visiting Angels of Lancaster can help with daily tasks and make recommendations in line with your loved one's medical care team to help them maintain good health and a safe home. As an experienced senior care agency, we know that no two families are alike—which is why every care plan we create is as unique as you are.
Specialized Home Care Services
Does your loved one experience mobility challenges? We can help with positioning, mobility device usage, and reducing the risk of a slip or trip accident in the home. Has your loved one been diagnosed with Alzheimer's? We provide specialized senior care services for clients with Alzheimer's or dementia, including supporting mental and emotional health. Is your loved one experiencing isolation? Many seniors are at risk of social isolation and all the poor health impacts it can make; companionship care is ideal for this situation. We can also provide transportation to senior centers, community events, church services, and more.
Here is a list of our home care assistance services:
Our Caregivers
We know that inviting a caregiver into your home can feel like a leap of faith. We match caregivers with your family based on needed expertise as well as personality traits, hobbies, and interests. Home care assistance is just as much about keeping up with daily needs as it is about encouraging long-term health and good habits for your loved one.
How Essential Care Services Help
More and more seniors are choosing to age in place, enjoying their independence and chosen lifestyles for longer. Companionship care can alleviate loneliness, provide a safety check, and ensure daily needs are taken care of. One-on-one senior care services can help people stay healthier and more active longer.
If you are worried about the well-being of a loved one who lives alone in Lancaster, Lititz, Gap, Elizabethtown, or the surrounding area, contact Visiting Angels of Lancaster today to learn more about our home care assistance services.


Serving Lancaster, Lititz, Gap, Bainbridge, Elizabethtown, PA, and the Surrounding Area
Visiting Angels
LANCASTER, PA
1821 Oregon Pk #201
Lancaster, PA 17601
Phone: 717-393-3450
Fax: 717-509-8384