Home Care in Greater Lancaster, PA
Visiting Angels Offers Essential Home Care in Lancaster, Lititz, Elizabethtown, and Surrounding Areas
Welcome to Visiting Angels of Lancaster! If your family is searching for essential care, we will be there for you. We are a team of dedicated senior care professionals committed to providing superior care services to families in Lancaster, Lititz, Elizabethtown, Ephrata, and the surrounding area. Our caregivers are experienced professionals with the skills and compassion to assist your aging loved one with a wide variety of care needs. You can count on us to provide individualized care based on your loved one's health and well-being concerns.
 

We are honored to be participating in the Walk to End Alzheimer's on Saturday, September 23rd, 2023! 



In 2020 we had the absolute honor to present a check for over $131,000 to the Greater PA Chapter of the Alzheimer's Association. Our 3 offices in York, Hanover, and Lancaster worked very hard to raise money for the Walk to End Alzheimer's.  

This was made possible through sub sales, dress-down days, business donations, and individual donations. It could not have happened without our annual lip sync competition, SING FOR A CURE, which was virtual this year. All these efforts truly paid off because we were recognized by our Visiting Angels corporate office as the top 2 fundraisers! Our York/Hanover team placed 1st and our Lancaster team came in 2nd place. Because of that, Visiting Angels made additional donations to both of our teams! 
Lancaster even received an extra reward for having the biggest increase over the prior year in money raised. THANK YOU to everyone who helped make this happen. A special thank you to all of our staff, caregivers, the community, families, clients, and so many others. We also want to recognize the dedication of the SING FOR A CURE committee (made up of numerous community partners) for everything they did to make last year's event a huge success.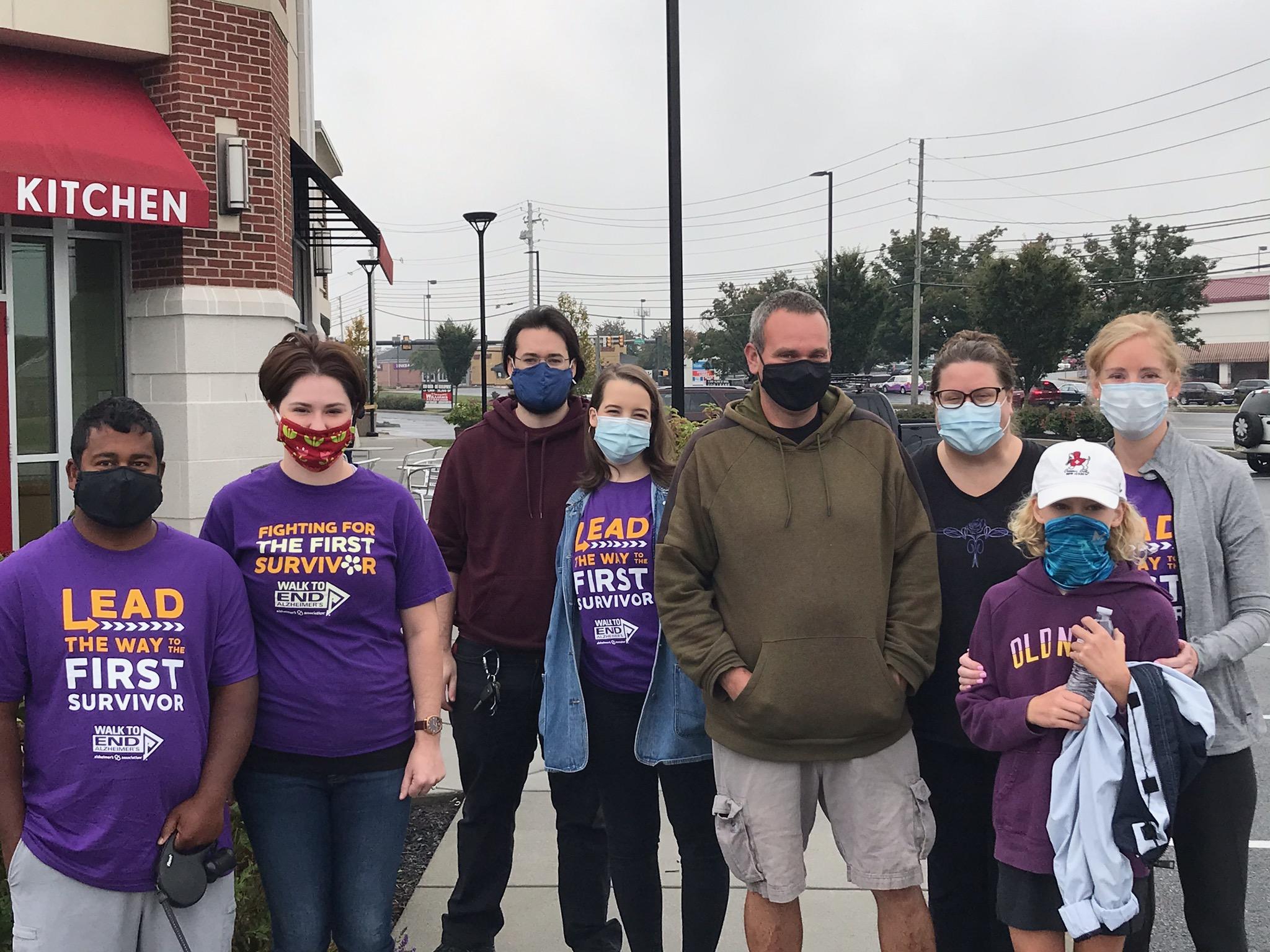 Our Experienced Care Providers

When you choose Visiting Angels of Lancaster for essential care services you can be confident your loved one will receive the best possible care. We only hire experienced caregivers for our team. Each of our caregivers comes to us with previous experience and deep knowledge of the senior care services field. We take great care in choosing the most experienced and compassionate caregivers for our team. Our senior care services professionals will take the time to ensure your loved one receives superior care provided with dignity, respect, and empathy.
Our Specialized Services
At Visiting Angels of Lancaster, we believe in providing each of our clients with customized companion care services. When you partner with us, we will work closely with your family and healthcare providers to get a complete understanding of your needs so we can develop a plan to effectively manage them. Our caregivers are available on an as-needed basis. From bi-weekly to daily to around-the-clock care, we have experienced caregivers on staff to ensure you receive the attentive, compassionate care you seek. We can arrange for your senior care services to be provided during the week, on weekends, and even on holidays. We are proud to offer a wide range of senior care services to our clients in the Lancaster area.
Daily Living Assistance
Some of the most common senior care services we provide include:

Bathing & Grooming Assistance
Mobility & Walking Assistance
Meal Planning & Preparation
Laundry & Linen Changing 
Light Housekeeping
Medication Reminders
Transferring
Running Errands 
Schedule a No-Cost, In Home Consultation
At Visiting Angels of Lancaster, we understand that finding the best essential personal customized care services for your family is important. We know you want qualified, compassionate care. You need to be confident in the senior care services you choose for your family member. Visiting Angels of Lancaster can be your partner in superior senior care services. 

Join families throughout the Lancaster area who trust Visiting Angels of Lancaster for quality, one-on-one care. Contact our office today by clicking below to find out more about our senior care services and how we can help your family find peace of mind.




Visiting Angels of Lancaster is proud to be awarded the Home Care Pulse: 2023 Employer of Choice and Provider of Choice Awards! We are honored and grateful to our outstanding caregiving team for making this possible.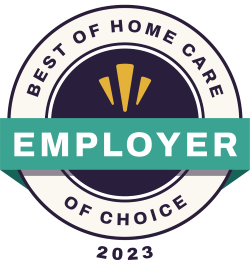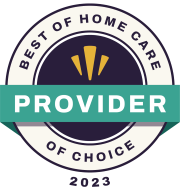 Central Penn 2020 Healthcare Heroes Award
Kate Szala Receives Senior Care Hero Award
Central Penn has a new senior care hero, Kate Szala - care manager at Visiting Angels of Lancaster. Kate always strives to provide above-and-beyond care to her clients and community. She always has time to help out her clients and their families and cares for older adults to keep them at home for as long as possible. She has a true gift for care.
Three years ago, Kate created the Pancakes for Parkinson's - a fundraiser where all proceeds go to the Michael J. Fox Foundation. The first year sold-out, the second year we raised $11,000 in donations, and last year we raised over $15,000 for the foundation! In 2020, our goal is to raise $17,500. Kate worked tirelessly to connect with businesses, community members, and restaurants to get their support.
Kate is more than deserving of the award Senior Care Hero - thank you for all you do for Visiting Angels of Lancaster and our community!
Apply to Our Open Caregiver Positions
Visiting Angels of Lancaster is hiring experienced caregivers to join our team! If you are passionate about helping the seniors in your community and are dedicated to improving their quality of life for the better, click the button below to be taken to our employment page! Apply today for immediate consideration.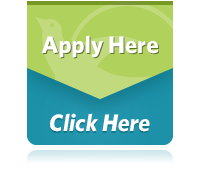 Visiting Angels of Lancaster is Proud to Offer Local Resouces All in One Place!
Click any of the buttons below to get more information from these local resources.













Peace of Mind with Visiting Angels of Lancaster 
"I do want to thank you for all of your help in coordinating care for Dad and keeping me apprised of his condition. Getting you involved and having Joan, Ashley, and Arlene gave me comfort knowing he was not alone, and well cared for. You all brightened his days and I believe extended his life by many years. He so wanted to stay in his home and you helped him do exactly that. Many thanks and blessings to you!"
- Jeanne M