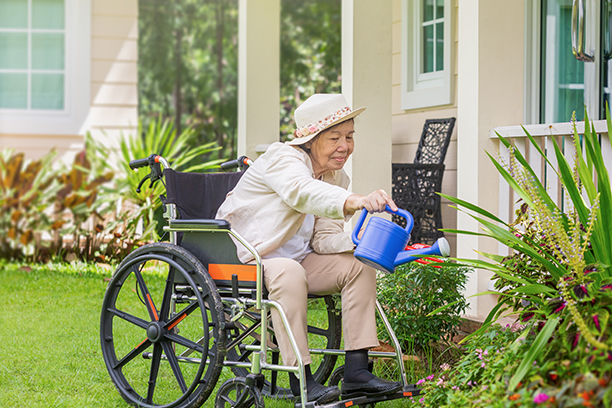 Learn About Our Comfort Care and Character in Greater Lancaster, PA
If you have just started your search for comfort care services for a loved one, it can be nerve-wracking to browse programs and try to figure out what will meet your loved one's needs. Because aging in place has been gaining in popularity as more and more people in the US retire, many home care agencies are trying to take advantage of the rising demand for services.
At Visiting Angels of Lancaster, our mission is simple: to help your loved one enjoy their best possible quality of life every day. We know that character counts, and you will see the difference from your first interactions with our agency.
Visiting Angels Offers Comfort Care Options to Seniors in Lancaster, Lititz, Elizabethtown, and Nearby Cities
We are proud to offer comfort care from the security and familiarity of your loved one's home. We know your family's trust is earned and that it will take time for your loved one to feel comfortable receiving senior home care services. That is why Visiting Angels of Lancaster focuses on the character of our team, our individual caregivers, and the care you will receive from our coordinators and administrators.
We Want to Get to Know Your Family First
Your first step in accessing comfort care for a loved one is to work with one of our care coordinators to set up your in-home consultation. We will get to know you and your loved one, understand your loved one's home environment and lifestyle preferences, and the hopes and concerns you have for your loved one's future.
We will then match your loved one with a caregiver based on our proprietary screening system. We look for specializations in care and other needs your loved one has, as well as personality type, hobbies, humor, and values. Our clients often tell us that our caregivers become part of their family, which is how we know our system works.
Our Caregivers Have Character
Because our caregivers are our front line of client services, we are dedicated to recruiting the right home care providers to meet our client's needs. We look for individuals who share our values and vision and recruit caregivers who feel the same about the seniors in our community. That means every individual you interact with in our agency, from the care coordinators to the managers to your loved one's care provider, is focused on providing comprehensive and top-quality one-on-one senior care.
Contact Us to Learn More
If you are helping to meet the needs of a loved one who lives alone in Lancaster, Lititz, Elizabethtown, or the surrounding area, Visiting Angels of Lancaster can help.
We know each person has their own unique set of needs, which is why we customize all of our care plans to each individual. We would love to speak with you and your loved one about how our senior care services can best assist them in their daily lives.
Contact our home care agency today to learn more about our comfort care services!


Serving Lancaster, Lititz, Gap, Bainbridge, Elizabethtown, PA, and the Surrounding Area
Visiting Angels
LANCASTER, PA
1821 Oregon Pk #201
Lancaster, PA 17601
Phone: 717-393-3450
Fax: 717-509-8384