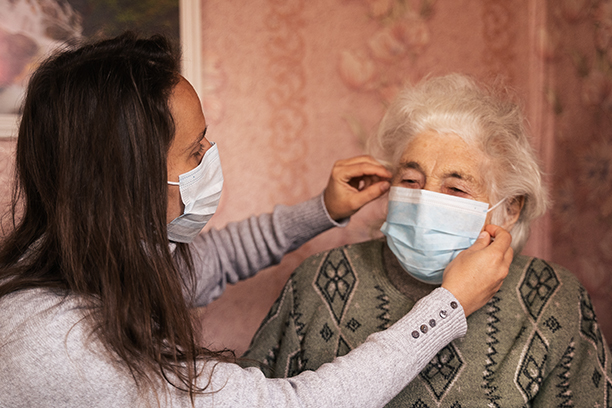 Learn Why Families in Greater Lancaster, PA Choose Our At Home Care Services for Their Aging Loved Ones
Our Local Agency Provides Top-Tier At Home Care Services in Lancaster, Lititz, Elizabethtown, and Nearby Communities
At Visiting Angels of Lancaster, we are a leading senior care agency for at home care services for families in Lancaster and the surrounding communities. We know your number one priority is your family, and that is our priority too. We have heard time and time again that our caregivers become like family to our clients, which is how we know we are successful.
Flexible and Dedicated Care
When your family chooses our agency, you will work with one of our care coordinators. Our care coordinator will schedule an initial consultation with you and your loved one so that we can get to know your unique needs. Together you will create a care plan that is specialized for your family and loved one.
We provide a wide range of at home care services that are personalized around your needs. Our services include:
We will provide care on the schedule and at the budget that is right for your family. You can change or adjust your care plan at any time; our care coordinators will work with you to make sure your needs are always met.
Our agency is dedicated to ensuring the safety of your loved one at home. All of our caregivers are licensed, bonded, and insured. Most have an employment background in healthcare services or at home care services and have earned various healthcare certifications. You can interview any caregiver we recommend to you, to ensure they are a good fit for you and your family.
We Guarantee Quality Care
Our care coordinators provide regular check-ins in person and over the phone. These check-ins can help you keep track of any changes or trends in your loved one's health and provide an opportunity to assess whether the care plan is working well or needs to be adjusted.
Contact Visiting Angels of Lancaster Today
We are proud to serve our neighbors with top-tier at home care services across Lancaster, Lititz, Elizabethtown, and the surrounding area. If you need senior care, contact our senior care agency today at 717-393-3450.
Serving Lancaster, Lititz, Gap, Bainbridge, Elizabethtown, PA, and the Surrounding Area
Visiting Angels
LANCASTER, PENNSYLVANIA
2141 Oregon Pike 2nd floor,
Lancaster, PA 17601
Phone: 717-393-3450
Fax: 717-509-8384