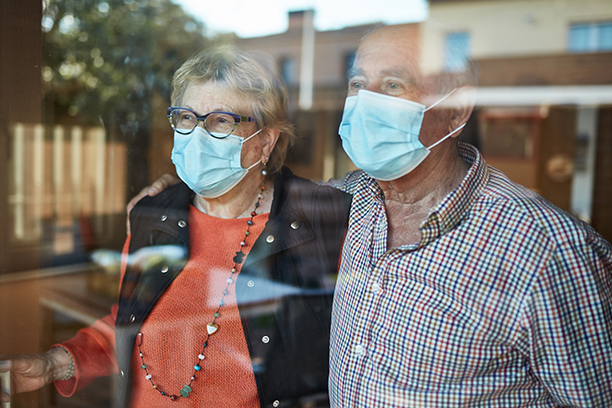 Learn About Proactive Elder Care Assistance in Lancaster, PA and the Surrounding Area
Visiting Angels Offers Proactive Elder Care Assistance in Lancaster, Lititz, Elizabethtown, and Nearby Cities
If you are exploring elder care assistance for your loved one, please consider at-home care services from Visiting Angels of Lancaster. Care at home is often the ideal solution when an elderly family member can no longer live independently but wants to remain at home. Some families are avoiding communal live-in care facilities because of current health risks. Visiting Angels of Lancaster enables seniors to get the professional care they need, with a staff who values open, honest communication.
Feel Free to Speak Up
Families want to be involved in their loved one's care. At Visiting Angels of Lancaster, we strive for proactive, consistent communication. If an issue or problem arises, we will reach out and make you aware of it. Our caregivers are experienced professionals who are always on the lookout for any changes in your loved one's health. Likewise, if you see areas where we can improve, please tell us. Together, we will make adjustments for a better care experience.
We Provide Consistent Monitoring
Visiting Angels of Lancaster's care coordinators provide regular check-ins in person and over the phone. These check-ins can help you track health changes and provide an opportunity to assess whether the care plan should be adjusted. Check-ins also let your loved one voice any issues or concerns to an outside party. Our follow-up system of monitoring ensures that your loved one is well taken care of and receiving the elder care assistance they need to maintain their independence.
Choose Your Caregiver
All our caregivers are licensed, bonded, and insured. Most have experience in healthcare or senior care and have earned various healthcare certifications. After the initial consultation, your care coordinator will match your loved one with a compatible caregiver. Although, if at any time you believe the relationship is not optimal, you can request a different caregiver. Our agency lets you interview and choose your caregiver; plus, it gives you the flexibility to switch if it is not working out.
Contact Visiting Angels of Lancaster
If you are in Lancaster or the surrounding areas and value elder care assistance in an open, communicative environment, call Visiting Angels of Lancaster today at 717-696-0167 to schedule your free consultation.
Serving Lancaster, Lititz, Gap, Bainbridge, Elizabethtown, PA, and the Surrounding Area
Visiting Angels
LANCASTER, PENNSYLVANIA
1821 Oregon Pk #201
Lancaster, PA 17601
Phone: 717-393-3450
Fax: 717-509-8384