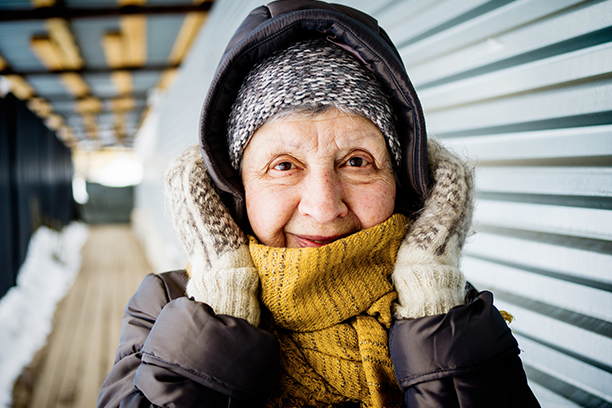 Long Distance Elder Care Throughout Lancaster, PA and Neighboring Cities
Visiting Angels Offers Long Distance Elder Care to Seniors in Lancaster, Lititz, Bainbridge, and Surrounding Areas
At Visiting Angels of Lancaster, our elder care services are designed to help your loved one with everyday needs and give you the peace of mind of knowing that your loved one is safe, healthy, and comfortable every day. If you are concerned about the long-term well-being of a senior loved one who lives alone in Lancaster, Gap, Bainbridge, Elizabethtown, or the surrounding area, Visiting Angels of Lancaster is ready to help.
How Long-Distance Care Can Help
If you live far from your loved one, it can be challenging to make sure their daily needs are met since your ability to check in on them is limited. Long distance caregiving is still important, and you can find assistance from a Visiting Angel, who can provide a daily check-in and elder care to your loved one.
Whether you moved from your hometown or your parent chose to move somewhere warm for retirement, long distance caregiving can be complex. Visiting Angels of Lancaster can help by:
Giving you access to our dedicated and experienced staff of caregivers, so there is always someone nearby with the skill and experience your loved one needs.
Collaborating with you over the phone to create a home care plan, conduct the initial care consultation with your loved one, and identify senior care needs that your loved one might have.
Recommending a caregiver for your loved one based on expertise as well as personality, humor, and hobbies, and setting up a phone interview with that caregiver so you can be sure they are a good match.
Providing regular updates on your loved one's care and status by phone, email, and text, so that you are always in the loop with your loved one's health and well-being.
Keeping Your Mind at Ease, Even When You Are Far Away
Our services are designed to put your mind at ease with the knowledge that your loved one always has respectful, compassionate care to rely on. You and your loved one can rely on us anytime: we offer customizable care schedules, including around-the-clock care, and an after-hours emergency number you and your loved one can call whenever you need.
Contact Us Today
If you are concerned about the long-term well-being of a loved one who lives alone in or near Lancaster, Visiting Angels of Lancaster can help. Call our home care agency today at 717-393-3450 to learn more about our customizable senior care plans and how our essential elder care services can keep your whole family involved in supporting your senior loved one.
Serving Lancaster, Lititz, Gap, Bainbridge, Elizabethtown, PA, and the Surrounding Area
Visiting Angels
LANCASTER, PENNSYLVANIA
2141 Oregon Pike 2nd floor,
Lancaster, PA 17601
Phone: 717-393-3450
Fax: 717-509-8384