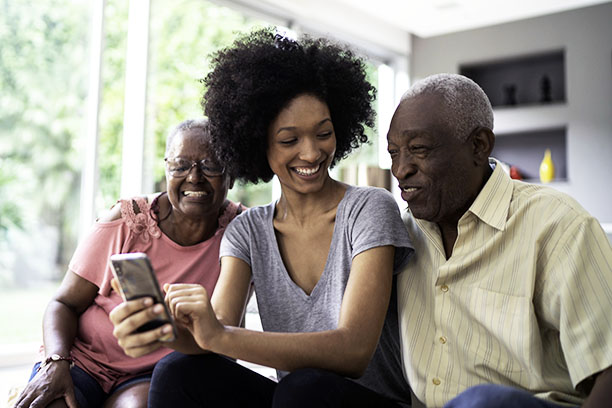 Boosting Social Wellness with Elderly Home Care Services from Visiting Angels Mobile
With elderly home care services from Visiting Angels, your senior loved one in Mobile, AL can stay in touch with loved one thanks to social media and other digital tools
At Visiting Angels, our social care program is designed to allow your loved one to maintain a happy, fulfilling, more independent lifestyle at home for as long as possible. With that in mind, we provide specialized social care programs with a special focus on promoting social interaction and encouraging clients to frequently get in touch with family and close friends. Our elderly home care services can help your loved one learn how to use the internet and popular social media platforms to their advantage.
The Benefits of Social Media for Older Adults
In recent years, there were many studies that focused on finding a connection between the use of the internet, social media and digital technologies and the quality of life of the senior population. Some studies discovered the link between social media and certain health benefits in golden years. After one such research, the staff at the University of Arizona concluded that older adults who frequently used Facebook improved memory skills updating skills. In other words, by using social media, seniors were able to boost their general memory.
According to another study, surfing the internet helps reduce senior depression by a staggering 20 percent*. The conclusion is that tech-savvy seniors who use new technologies and social media can enjoy a happier, healthier and more active lifestyles.
How Our Elderly Home Care Services Help Your Loved One Stay Connected
Our social care program can teach your loved one how to:
Use a cell phone

Text, send e-mails and use Skype or FaceTime

Create a Facebook account to interact with family and friends on a regular basis

Shop online, stay entertained or research topics of interest
With the social care program from Visiting Angels Mobile, Mom or Dad can socialize more often without having to leave their home, meet like-minded individuals, pursue hobbies and other interests, stay entertained, shop online, and more. Without a doubt, this aspect of elderly home care services is geared toward warding off loneliness and isolation and helping senior clients lead a happy, socially active life at home throughout their golden years.
Contact our Mobile, AL office today to learn more about our social care program and how our elderly home care services can boost your loved one's independence and quality of life. One of our team members will be more than happy to answer any question you might have and schedule a free in-home consultation to further discuss your loved one's care needs. We look forward to working with you!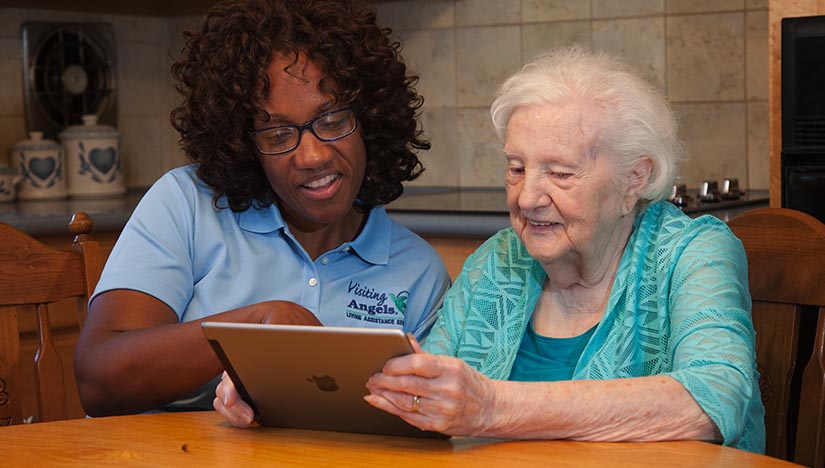 Because of this program, I was able to experience two of the greatest joys in life – becoming a grandmother and seeing my son become a new father. Skyping and Facebooking with my son and his family are now a normal part of my life. It helps me feel like I'm still an important part of their lives even though I'm miles and miles away.

* Washington, D.C. based Phoenix Center
Serving Mobile and the Surrounding Area
Visiting Angels
MOBILE, AL
5901 Airport Blvd #204
Mobile, AL 36608
Phone: 251-345-4100
Fax: 251-345-4766