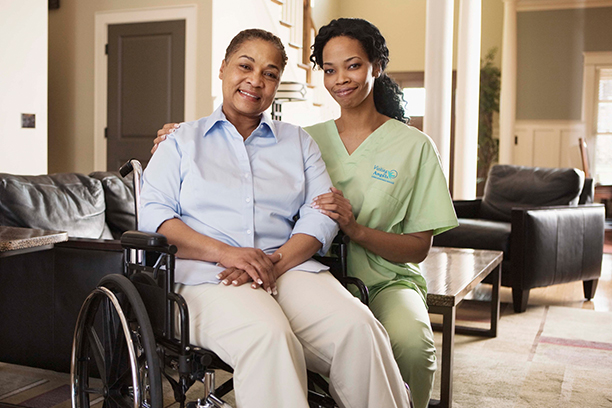 Senior Caregivers for Chronic Illness Support in Greater Cleveland, GA
Before a condition is considered chronic, doctors must treat it for at least a year with medical care. These conditions can significantly impact a person's quality of life, making even the most fundamental tasks more challenging to do. Some illnesses are classified as "chronic sicknesses." Arthritis, asthma, respiratory problems, diabetes, heart disease, different malignancies, osteoporosis, and other diseases are among them.
Senior Caregivers Can Assist The Elderly in Cleveland, Toccoa, Clarkesville, Clayton, Cornelia, Demorest, GA, and Nearby Areas in Managing Chronic Diseases
In-home care can be an excellent solution for people with chronic illnesses to enjoy their senior years in their own homes with some assistance. Our senior caregivers are ready and able to help your loved one continue living at home.
What Are the Advantages of Having the Visiting Angels Visit My Home?
Family members may find it challenging to provide care for an aged loved one who has developed an age-related chronic illness. Many seniors value their freedom despite their chronic illnesses, so placing a loved one in a nursing home or assisted living facility may seem like an intelligent decision at first, but it can be disastrous for them. Visiting Angels of Cleveland, GA, provides in-home care services to assist your loved ones in receiving the care they require.
Every customer's needs are met with our customized home care services. Many chronically ill people now have the services to manage their illnesses and stay well and safe in their own homes. Our senior caregivers play a vital role in the well-being of the elderly with long-term conditions.
Some of the various ways our home health care providers assist our clients are as follows:
If you pick a senior caregiver from Visiting Angels of Cleveland to care for your loved one, they will enjoy more relaxed days and fewer health worries. You may rest assured that your loved one will be incapable and have sensitive hands since we go to considerable efforts to vet potential team members.
Please get in touch with our Cleveland, GA office right now to learn more about the advantages of our in-home senior caregiver for you or a loved one.


Serving North Hall, East Lumpkin, White, Habersham, Stephens, and Rabun Counties
Visiting Angels
CLEVELAND, GA
24 W Jarrard St
Cleveland, GA 30528
Phone: 706-219-1415