The reviews and testimonials about Visiting Angels are an important way for us to receive feedback so we can be assured our caregivers are providing the best possible home care and take action where needed. We'd like to thank those who so readily share their home care reviews and share some of them with the public. Here is just a small sample of some of the reviews we've gotten for Visiting Angels.
Very good company to be associated with, even in the most challenging situations such as snow, they were able to provide the best services to my mother while I' am away from the state. These girls were very compassionate and were like family to my mother.

~Daniel M.
---
Very professional. Flexible scheduling. Took very good care of my Grandmother, definitely recommended to all my friends and family.

~Kevin B.
---
My mother was a fall risk. My brother and I took turns caring for her. Someone referred me to Visiting Angels. They send me us a caregiver to take care of my mother. She was more than a caregiver, she was a real angel. My mom loved her.Good agency! great people!
~Francois
---
All caregivers have been wonderful to Joy. It has been a pleasure working with your company as you have been very accommodating & easy to work with. The work your caregivers provide (especially Marie who is here Monday, Wednesday & Fridays) is exceptional. I would refer your services to others.

~Judith C.
---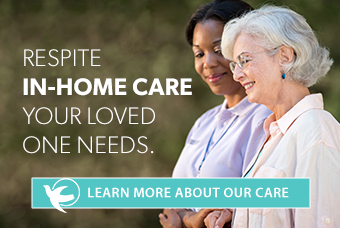 ---
Great Service Provided for out 90 Year Old Parents!
Passionate, Caring, and Professional
~Richard S.
---
During a very difficult time with limited options, our dear friend was diagnosed with terminal brain cancer. She lost movement on her right side. The only choices were a nursing home or to bring her home with 24 hour care. We contacted Visiting Angels, Raynham MA and they immediately provided 7x24 staffing to help her with all her needs. They were compassionate and put our friend at ease. Unfortunately after 9 weeks she passed away. He husband could never provide the care she needed on his own. As a matter of fact Visiting Angels Raynham MA is still providing him with part time support 7 days a week. They have been very flexible with the husbands needs.

~John N.
---
Absolutely 5 Raynham Visiting Angels deserves 5 stars! Outstanding care and communication. Visiting aid Joy became part of the family. Highly recommend. And thank you Visiting Angels.
~David C.
---
---
Your employee, Vartsy took care of my Dad and she was wonderful! I would highly recommend your facility and Vartsy. She was attentive, encouraging and compassionate.
~Gail P.
---
My uncle doesn't have a google account so he is using my account.

I have been the fortunate receiver of Home Health care provided your agency. My home care attendant has been of great value to me and has made my life more manageable. I do not know what I would do without Mackendy. We get along great since he gets my humor.
~Alana M.
---
My mother was recently on hospice and I turned to the visiting Angel's for some help to take care of her, they were a god sent they were so supportive, respectful and caring to not only my mom but my whole family, unfortunately my mom passed and I still to this day get calls from (linda) just as a check in to see how I and my family are doing. Even after my moms gone I feel there is still a shoulder to lean on if needed. Keep up the great work that you and your staff provide.thank you again for being there when myself and my family needed this specialized service.
~Cheri S.
---
We are very satisfied with the home care services provided by our health care worker Magdala.

We are impressed by her warm sweet nature. She never fails to greet us with a smile.

Magdala is is ready to help without being asked. She has assisted in so many ways, showering, medication reminders, food, commode assistance and exercise.

I feel assured that when I go out my Mom is in good hands.

Visiting Angels will not let you down. I give them 5 stars!
~Debbie M.
---
My Mom is dieing.
Thank you for the exemplary, exceptional service from you, and the agency.
Marie was heaven sent.
Seeing her heightened and brightened my day and my mother was made happy and buoyed by her.
Marie took such tender and attentive care.
And made the house a nice and warmer place.

From both of us, blessings to all of you.

Be safe and well.

~Carey S.
---
Very professional and caring staff! They will go above and beyond. An absolute pleasure to work with!

~Meredith S.
---
Beautiful caring people they took excellent care of my mom
~Nancy S.
---