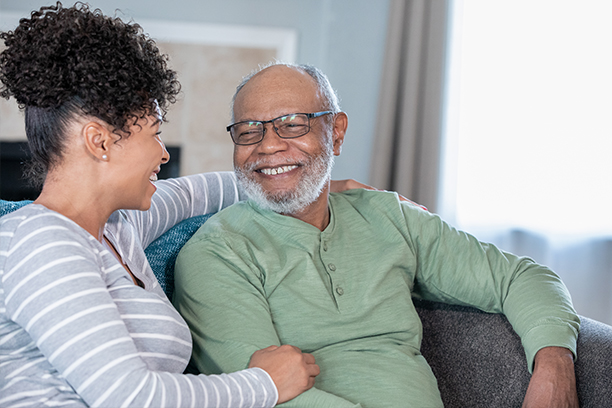 Senior Care Services In Raynham, MA
You may be asking yourself if your loved one needs senior care services? Visiting Angels of Raynham, MA is here to explain the benefits of our care services.
It is sad to see families leave their parents behind in nursing homes or facilities and not keep their promise to take care of them. While you might entertain the idea of letting your elderly parents stay in your spare room while you are away at work, you risk the fear of an injury. Visiting Angels can provide senior care services for your loved one in Raynham and the surrounding areas of Brockton, Avon, Bridgewater, Carver, and East Bridgewater, MA.
Visiting Angels of Raynham, MA Provides Senior Care Services in The Midst of Your Home
If your elderly loved ones are adamant about not staying in a nursing home, then your best option is to seek senior care services. When choosing a home care provider, it is crucial that you look for those who will ensure comfort to your elderly loved ones. It is their home after all. So, imagine someone coming into the house and micromanaging their lives? What your elderly loved one needs is someone who can adjust to their schedule.
We are Licensed and Insured
But more than working with someone who provides the utmost comfort to your loved one, choosing those that are licensed, and insured is key. Not only is it necessary with the law but hiring someone who is insured and has a state license can give you a peace of mind considering that they will be trustworthy to take care of your elderly loved ones.
Monitoring Is Essential
You don't even need to hire a care provider because Visiting Angels can monitor your loved one through home visits or telephone check-ins. We also check-in with the family to ensure they are okay. But in cases when our clients really need constant monitoring, we provide the necessary senior care services to your loved ones. Our caregivers follow your loved one' customized home care plan so that your elderly loved ones will receive the necessary care that is recommended for them.
No one is the same. Visiting Angels of Raynham will provide your loved one with their customized care plan.
Serving Abington, Avon, Berkley, Bridgewater, Brockton, Dighton, Halifax, Hanson, Holbrook, Middleborough, Plympton, Randolph, Raynham, Rockland, Taunton, Whitman, and Neighboring Towns
Visiting Angels
RAYNHAM, MA
473 S St W #18
Raynham, MA 02767
Phone: 774-501-3861
774-501-3923