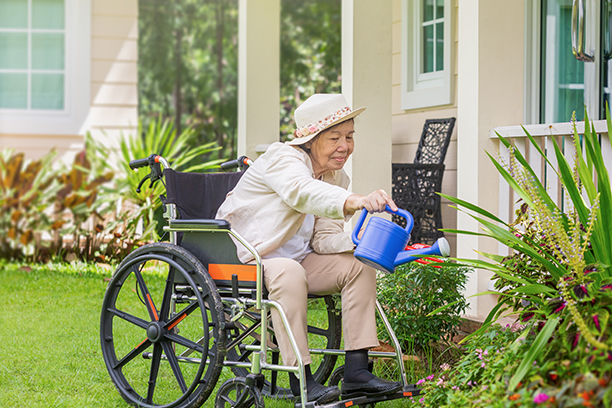 Senior Home Care Plays a Critical Role in Fall Prevention in Raynham, MA and the Surrounding Area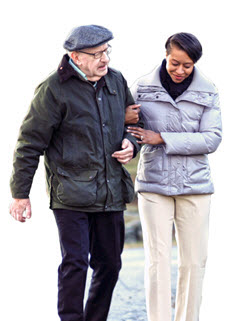 Our senior home care prevents falls for your loved one in Raynham, Middleborough, and nearby cities
One of the most common problems that older adults face is falling. One in three adults suffer from falls, wherein most sustain severe injuries like a broken hip or fractures that require hospitalization. In recent years, there were around 800,000 older individuals in the country who suffered a fall and required hospitalization. An even greater number of this statistic was required to stay in long-term care facilities to recover and the sad thing is, they never had the chance to go home.
Repercussions of Falls in Elderly Adults
Falls among older adults should not be taken lightly. Because of their frail bodies, the repercussion of falls among the elderly is more serious than younger members of the family. In most cases, the injuries that they have sustained from falling often reduce their ability for movement. As a result, it affects the quality of life that they are living because they no longer want to do anything due to the fear of falling. This behavior often leads to emotional distress resulting in anxiety and depression, to name a few. Some older adults even go as far as isolation by not joining social activities with their peers and family. Visiting Angels of Raynham implements our senior home care fall prevention program into your loved one's home, so they can live their life without a fear of falling.
How Visiting Angels Senior Home Care Can Help
The risk of falling increases as we get older. Older adults are likely to fall and sustain serious injuries because they have poor physical conditions. Poor eyesight, arthritis, and osteoporosis are medical conditions that increase the risk of older adults from falling. But aside from their physical and medical conditions, the environment plays a huge role in increasing the likelihood of falls. Older adults who live in homes without any in home care and supporting structures, such as grab handles installed in key places are at risk of slipping, are sustainable to risks.
Visiting Angels of Raynham can take over as the primary provider of senior home care. Our fall prevention program creates a customized in home care plan that it identifies the risk of falls in your loved one's home. Aside from installing structures to provide a safe environment for your loved one, we provide them with physical support and assistance that will do wonders for their well-being.
Call Visiting Angels of Raynham at 774-501-3861 to learn about our fall prevention program and schedule a free in-home assessment.
Download Your Free Safe & Steady Fall Prevention Resource Guide today.
Serving Abington, Avon, Berkley, Bridgewater, Brockton, Dighton, Halifax, Hanson, Holbrook, Middleborough, Plympton, Randolph, Raynham, Rockland, Taunton, Whitman, and Neighboring Towns
Visiting Angels
RAYNHAM, MA
473 S St W #18
Raynham, MA 02767
Phone: 774-501-3861
774-501-3923