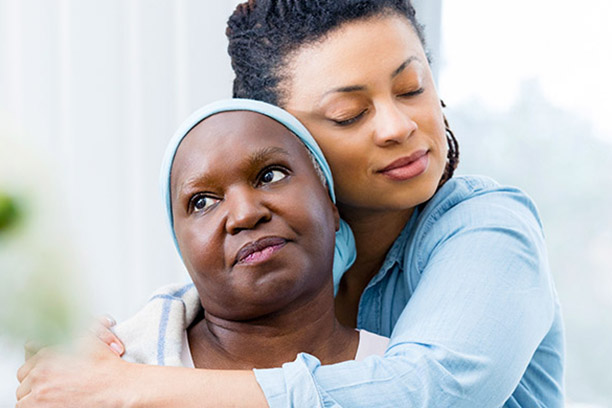 End of Life Care in Raynham, MA and the Surrounding Area
Visiting Angels of Raynham, MA offers end of life care and support during the end of life process. Our caregivers provide comforting assistance to your elderly loved one in Raynham, Brockton, and Nearby Cities.
Death is a natural occurrence but receiving news that a family member has a terminal illness or limited life expectancy can be difficult news to experience. Aside from dealing with the news, you must know how to provide the proper end of life care services. Visiting Angels can provide services for your loved one who needs help with the activities of daily living until the remaining days of his or her life in Raynham and the surrounding areas of Brockton, Avon, Bridgewater, Carver, and East Bridgewater, MA.
If you have decided to take care of your ill loved one at home, then it is important that you seek help from the right people. Taking care of a loved one with limited life expectancy can be very tough, especially if you are not properly trained. Our professional caregivers can provide your loved one with the best end of life care and compassion in mind.
Our caregivers provide palliative care to ill patients. We also perform other important tasks such as providing for their daily hygiene needs, meal prep, and more. Your loved one is not the only focus; you and your family are as well. Our comforting presence to you and your family is providing relief from house chores such as meal preparation, shopping, laundry, cleaning the house, and other chores. But more than providing respite care, our home care providers can provide consoling presence so that both the patient and family members can reduce their stress and emotional problems.
Let Visiting Angels of Raynham Help
Seeking help from our compassionate and caring caregivers makes all the difference in the life of a terminally ill senior. You don't need to shoulder all the physical and emotional burdens of taking care of your ill elderly loved one. Let us help you. Our home care providers provide end of life care through our collection of services in our Life Care Navigation™ collection. This allows our caregivers to design the right support and assistance to give, not only to your loved one but also to your family.
Contact Visiting Angels of Raynham at 774-501-3861 to schedule a free in-home assessment.
Serving Abington, Avon, Berkley, Bridgewater, Brockton, Dighton, Halifax, Hanson, Holbrook, Middleborough, Plympton, Randolph, Raynham, Rockland, Taunton, Whitman, and Neighboring Towns
Visiting Angels
RAYNHAM, MA
473 S St W #18
Raynham, MA 02767
Phone: 774-501-3861
774-501-3923