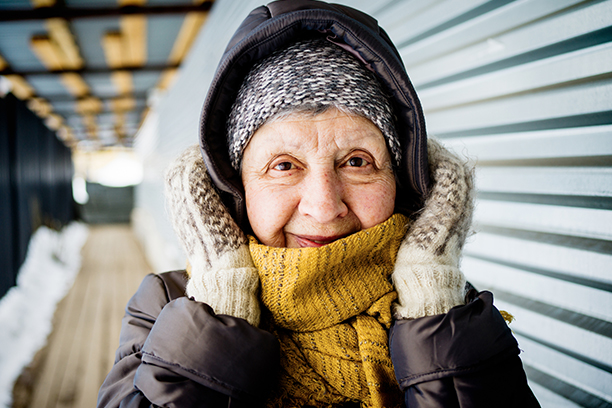 Affordable Long-Term Care Options for Seniors in Silver Spring, MD and Surrounding Areas
Long-term care from Visiting Angels can provide much-needed support for seniors in Silver Spring, Rockville, Chevy Chase, Bethesda and surrounding areas in Maryland who have advanced care needs
The vast majority of older adults have a strong desire to continue aging in place. This is no surprise as our home is where we feel most comfortable. Sadly, many aging adults have to deal with age-related challenges such as deteriorating health, mobility issues or chronic conditions and therefore require care that can be only provided by professionals.
Without adequate planning or sufficient resources, paying for professional in-home care can put a strain on the family budget. Moreover, many primary caregivers often have to make compromises and settle for the most affordable option for their loved one.
To help families budget for care, Visiting Angels Silver Spring accepts a number of payment methods. One of the most convenient ways to finance your parent's upcoming long-term home care needs is through long-term care insurance. If your loved one is not yet in need of full-time care, now is a good time to talk with them about the financial aspects of care.
What is Long-Term Care Insurance?
While most people associate this type of insurance with professional care solely provided in assisted living facilities, the truth is that long-term care policies cover so much more. Long term insurance can be also used to partially or entirely cover the costs of professional home care services for seniors with acute medical issues, chronic health conditions, permanent disability or terminal illnesses.
Typically, most individuals opt for this insurance plan in their 50s and 60s, but your loved one can sign up even if they are a bit older. Depending on the company you choose to sign up with, your parent might need to wait before becoming fully eligible to collect their insurance.
How Can This Type of Insurance Benefit Seniors in Silver Spring and Surrounding Areas?
While the number of elderly individuals who require some type of long-term assistance at home is constantly on the rise, Medicare and Medicaid plans often do not compensate these services. Getting started with an insurance plan will provide you with peace of mind knowing your loved one's care needs will be fully covered when the time comes.
Get in touch with Visiting Angels Silver Spring today to learn more about long-term care insurance and how we can help your loved one. Make sure to ask for your free in-home consultation where we can discuss your needs is detail. We look forward to working with you!
Serving Silver Spring, Rockville, Kensington, Chevy Chase, Olney, Bethesda and throughout Montgomery County, Maryland
Visiting Angels
SILVER SPRING, MD
804 Pershing Dr #110
Silver Spring, MD 20910
Phone: 301-578-1616
Fax: 301-578-1619