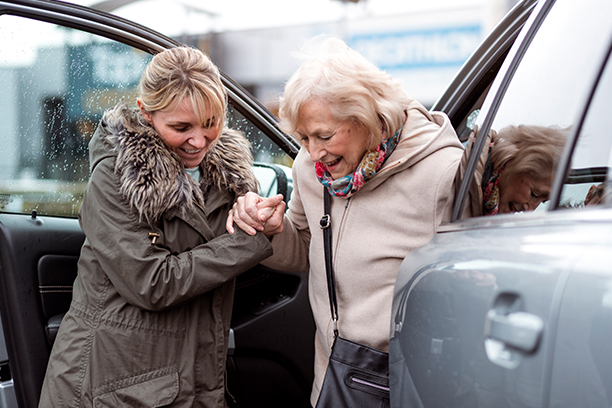 At-Home Care for Chronically Ill Seniors in and Near Bethesda, MD
If your loved one suffers from a chronic condition, you might believe that moving them to an assisted living facility is the best option for them. However, with Visiting Angels of Bethesda, your loved one can receive quality at-home care, and age in a place they know and love.
It has been our mission to help seniors in Bethesda, Aspen Hill, Silver Spring, Laurel and surrounding communities in Montgomery County, MD, live comfortably and live their lives to the fullest, despite their medical history for over 21 years. With our wide selection of at-home care services, your parent can avoid the stress of moving to an unfamiliar environment and simply age at home.
Call 301-490-9050 to learn how our caregivers can help your loved one!
How At-Home Care Benefits Seniors with Chronic Illnesses in Bethesda and Nearby Areas
As we get older, we need extra help around the house and with everyday tasks. However, some seniors require a higher level of care than others. Whether your loved one struggles with arthritis, asthma, respiratory illnesses, diabetes or heart disease, we are here to ensure they live a happy, active and fulfilled life.
We understand that staying on top of things and keeping up with their medication can be a problem for a lot of seniors with chronic illness. These older adults often need to take many different medications a day, so you might be worried that your parent will skip their dose or take it at the wrong time. With chronic illness support from a professional caregiver, you can rest assured that your aging loved one will always take their medication as prescribed.
Why Choose At-Home Chronic Illness Support from Visiting Angels of Bethesda?
At Visiting Angels of Bethesda, we understand that every senior has a specific set of needs, which is why we will create a care plan based on your loved one's unique abilities, limitations, preferences, goals, likes and dislikes. While we provide a wide range of at-home care services, our experience has taught us that clients with chronic conditions most often need help with maintaining personal hygiene, mobility assistance and more.
By providing quality senior care at home, we will help your loved one manage symptoms of their illness in a caring, and dignified living environment. In order to receive high-quality care, your parent doesn't need to relocate to a nursing facility. All you have to do is call our office and we will make sure your loved one has everything they need. We provide at-home care on a one-on-one basis, therefore ensuring that our services meet your loved one's needs.
Our caregivers can provide chronic illness support for your loved one during the day, overnight, on the weekends, during the holidays and even on a 24-hour basis. We'll make sure your loved one gets the at-home care they need without having to compromise their independence and everyday routine.
To learn more about how chronic illness support from Visiting Angels of Bethesda can help your loved one manage their health and well-being, please contact our Bethesda, MD office today.


Serving Montgomery County, MD, including Bethesda, Silver Spring, Aspen Hill, Colesville and Laurel
Visiting Angels
BETHESDA, MD
4803 St. Elmo Ave 2nd Floor
Bethesda, MD 20814
Phone: 301-490-9050
Fax: 410-549-2909