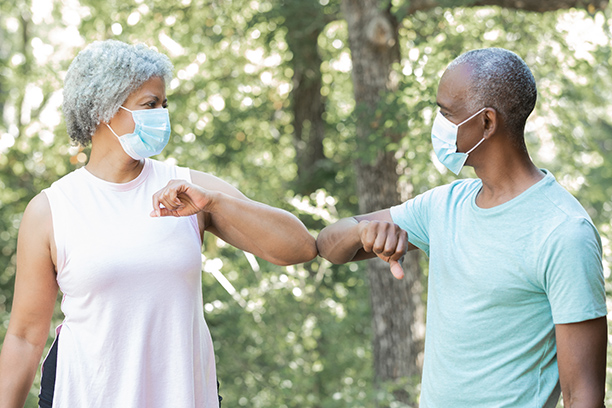 Comprehensive In-Home Dementia Care for Seniors in Bethesda, MD and Surrounding Communities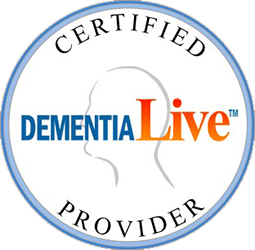 Caring for a loved one with dementia at any stage is an enormous responsibility for the entire family. Coping with their changing needs is just one of many challenges. Even when you're away from your loved one, you might be distracted by worrying about their well-being. Visiting Angels of Bethesda can offer you a way to put your mind at ease by providing top-quality dementia care for your relative, right in their very own home.
Our incredible caregivers provide dignified, essential home care assistance with gentle hands and open hearts to help your loved one maintain a consistently high quality of life at home. Our memory care services also benefit seniors in Bethesda, Silver Spring, Aspen Hill, Laurel, Colesville and throughout Montgomery County, MD, who have been diagnosed with Alzheimer's and Parkinson's disease.
"Our experience with Visiting Angels has been great. They came in to help with my father who was at the beginning stage of dementia. The caregivers that they sent in where very courteous and Dad likes them both a lot. The office staff was very helpful and answered any questions we had, any time they came up. Over all they made a very difficult situation so much easier. You can tell that they have a great deal of experience and are experts at what they do. They really care and that mattered more then anything to us. Thank you Visiting Angels for all of your help."
- Buddha R.
How Our Caregivers Help Seniors Who Are Living with Dementia
At Visiting Angels of Bethesda, we understand that it is frustrating for a senior who values their independence to have to rely on others for help, particularly with things which used to come easily to them. That's why we take a sensitive, dignity-first approach to the home care assistance we provide. We know that a senior's mental and spiritual well-being is just as important as their physical well-being, so we make sure to account for all three when providing dementia care.
Some of our senior care services for those diagnosed with dementia include:
On top of being versatile, our dementia care services are flexible, too. You won't ever be locked into any services or a timetable when you work with Visiting Angels of Bethesda, so your loved one's care plan can change along with their needs and lifestyle.
Learn More About Home Care Assistance from Visiting Angels of Bethesda
If you've been feeling overwhelmed by all the decisions on your plate, there is a way to get more information without any hassle or additional costs. Visiting Angels provides free care consultations to families in not only Laurel, but Aspen Hill, Silver Spring, Colesville, Bethesda and the neighboring areas, as well. It's an obligation-free opportunity for you to find out everything you need to know in order to make decisions about your loved one's care with confidence. All it takes to get started is a phone call, so why wait?
Contact Visiting Angels of Bethesda today to book your free in-home consultation on dementia care and get your loved one on the road to better living today!


Serving Montgomery County, MD, including Bethesda, Silver Spring, Aspen Hill, Colesville and Laurel
Visiting Angels
BETHESDA, MD
4803 St. Elmo Ave 2nd Floor
Bethesda, MD 20814
Phone: 301-433-7237
Fax: 410-549-2909