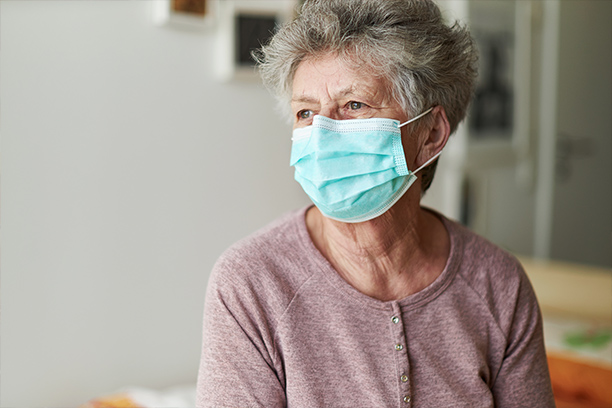 In-Home Supportive Services for Stroke Survivors in and Around Bethesda, MD
After having a stroke, most seniors end up with some kind of disability. Stroke causes minor mobility issues, a loss of ability to speak and, in some cases, complete paralysis and only some individuals are able to recover completely. If your loved one had a stroke, they will need professional in-home supportive services in order to increase the likelihood of a successful recovery.
At Visiting Angels of Bethesda, we offer quality in-home care services that allow seniors in Bethesda, Silver Spring, Aspen Hill, Laurel and throughout Montgomery County who are recovering from a stroke to receive the level of care they need at home. Our trained caregivers have a vast experience in delivering care to clients who are experiencing memory loss, partial paralysis or speech impairment, so rest assured you loved one will receive the level of care they need.
How Can Stroke Recovery Care from Visiting Angels of Bethesda Help My Loved One?
If you decide to work with us, helping your loved one with everyday tasks and ensuring that another stroke does not happen will be our priority. Our in-home supportive services can include assistance with personal hygiene including bathing, grooming and dressing, mobility assistance, toileting and incontinence care.
If your loved one is experiencing mobility issues, we can provide transferring and positioning and ensure their safety. Our home care providers can also prepare nutritious meals and make sure your parent maintains a well-balanced diet, provide feeding assistance when needed as well as transportation to appointments.
In order to ensure the health and well-being of our clients, our in-home supportive services also include medication reminders.
At Visiting Angels of Bethesda, we have the skills and resources to provide the highest level of in-home care and help your loved one age in the comfort of their home. We can also stay in touch with your loved one's medical team and act in accordance with their recommendations.
Our home care providers will focus not only on tending to your parent's physical needs, but emotional and social needs as well. Through companionship and conversation, our caregivers can help your parent gradually restore their speaking abilities and help them recover in their home as safely and comfortably as possible.
If you want to learn more about how our in-home supportive services can help with stroke recovery, please contact our Bethesda, MD office today. We will provide you with all the information regarding our post-stroke recovery care and help you find the best care solution for your loved one.


Serving Montgomery County, MD, including Bethesda, Silver Spring, Aspen Hill, Colesville and Laurel
Visiting Angels
BETHESDA, MD
4803 St. Elmo Ave 2nd Floor
Bethesda, MD 20814
Phone: 301-433-7237
Fax: 410-549-2909