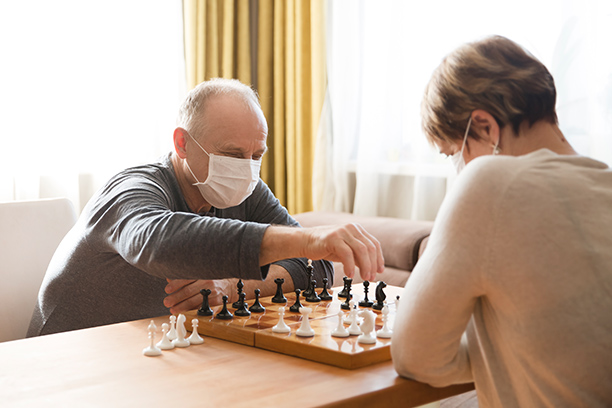 Fall Prevention Through At-Home Senior Care for Seniors in Bethesda, MD and Surrounding Areas
Did you know that taking a fall is a leading cause for older adults losing their independence? The lack of at-home care is detrimental to the quality of life a senior can lead. Not only do they pose a risk to causing physical harm to a senior, they also affect them emotionally and socially. Most importantly, the fear of falling is often the reason why many elderly adults don't want to leave the house and decline social invitations and often miss important family events. This pattern of behavior also leads to feelings of anxiety, loneliness and depression.
This is why having at-home senior care from Visiting Angels of Bethesda is crucial in keeping seniors safe in their own homes. Our fall prevention services have been helping seniors in Bethesda, Silver Spring, Aspen Hill and throughout North Prince George's County and South and Eastern Montgomery County stay safe for many years.
How Can Falls Be Life-Changing for Seniors?
Did you know:
Every year, one in three senior adults will fall and one in five will sustain serious injuries such as broken hips, bone fractures, and other detrimental injuries
It is a known fact that those elderly people that fall are likely to fall again
More than 800,000 people are hospitalized every year due to falls
Recovery times from falls are often longer than a year, and those who fall often never are able to go home again
How Can the Fall Prevention Program Help Seniors in Bethesda and Surrounding Areas Stay Safe?
Falls aren't something that come about naturally and are often the result of one of more risk factors. Some risk factors can be linked to physical condition, a medical problem or just the home environment. This is why our fall prevention services can be crucial to preventing these risk factors from rising up.
Conditions such as arthritis and poor eyesight are some of the physical conditions that can make falls more likely to happen. But they can also arise from seniors having to take multiple medications, or just not being hydrated enough. Some environmental factors that can make falls more likely to occur is a lack of grab bars in the home or having many cluttered spaces.
With at-home senior care from Visiting Angels of Bethesda, your loved one will have a dedicated caregiver who can identify and address these risk factors correctly to prevent these falls from happening.
Taking falls and injury prevention continues to be a hurdle that challenges many seniors today. And our commitment is to the continued education of older adults, their families and our caregivers in ways to reduce these dangerous situations and keep their quality of life that much higher. With our at-home senior care services, we strive to ensure every local senior is safe, healthy and comfortable in their own home.
To learn more about our fall prevention program and other home care services, contact our Bethesda, MD office today.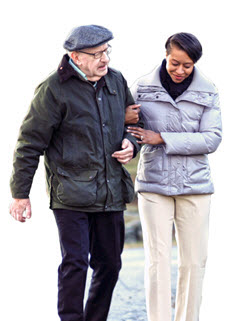 Serving Montgomery County, MD, including Bethesda, Silver Spring, Aspen Hill, Colesville and Laurel
Visiting Angels
BETHESDA, MD
4803 St. Elmo Ave 2nd Floor
Bethesda, MD 20814
Phone: 301-433-7237
Fax: 410-549-2909
Download Your Free Safe & Steady Fall Prevention Resource Guide today.