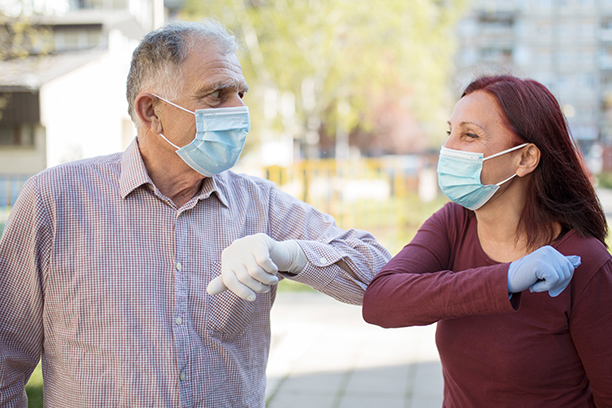 Meal Preparation for Seniors in and Around Bethesda, MD
There are many reasons why older adults do not eat healthy diets. Some live with chronic conditions that make it hard to prepare meals, while others have mobility issues or no longer drive so they find it difficult to purchase quality groceries. There are also seniors who experience medication side effects and have no appetite whatsoever. Some older adults have chewing problems or problems with small motor skills that can make holding utensils or food difficult.
As you are well aware, meal preparation is one of the many quality home care services that is essential to good quality of life for seniors. If your loved one struggles with planning meals and cooking, personal care assistants from Visiting Angels of Bethesda can help. We've been preparing meals and snacks for countless seniors in Bethesda, Silver Spring, Aspen Hill, Laurel and throughout Montgomery County, MD, for many years.
The Significance of Eating a Healthy Diet in Senior Years
Proper nutrition is important for human health throughout life – and especially in senior years when we are not as strong or vital as we used to be. A healthy diet can keep chronic conditions under control, improve mood, prevent the development of new health problems and much more.
If you noticed that your loved one has a problem with meal planning and preparation, our meal planning and preparation services can be invaluable for them and allow them to continue their routine at home.
Here's How Our Personal Care Assistants Help Seniors in Bethesda and Surrounding Areas Eat Well
It all starts with grocery shopping. Our personal care assistants can purchase healthy groceries for your loved one at the local market. They can do this alone or with your loved one, whatever works best for your parent. We encourage older adults to accompany caregivers on trips to the store because it provides them with an opportunity to move their bodies and socialize with people from the community. Of course, this is not always an option, but if your loved one is willing and able, we can turn grocery shopping into an enjoyable activity that comes with plenty of benefits.
With all the groceries in the pantry or fridge, our personal care assistants can proceed to meal preparation and cooking. If your loved one likes cooking, they are more than welcome to join in on the fun. Even if they do not perform any meal prepping tasks, they can still chat with their caregiver. Our caregivers can keep your parent company during mealtime as well. These are all excellent opportunities for bonding. It is important to note that our care providers will wash the dishes and clean the kitchen after mealtime as well.
With meal preparation from Visiting Angels of Bethesda, your loved one can have an easier time remembering to eat and follow a healthy diet full of the nutrients they need to manage age-related difficulties, chronic conditions and so much more.
To learn more about our meal planning and preparation services, please contact our Bethesda, MD office today! We are happy to be of assistance!


Serving Montgomery County, MD, including Bethesda, Silver Spring, Aspen Hill, Colesville and Laurel
Visiting Angels
BETHESDA, MD
4803 St. Elmo Ave 2nd Floor
Bethesda, MD 20814
Phone: 301-433-7237
Fax: 410-549-2909