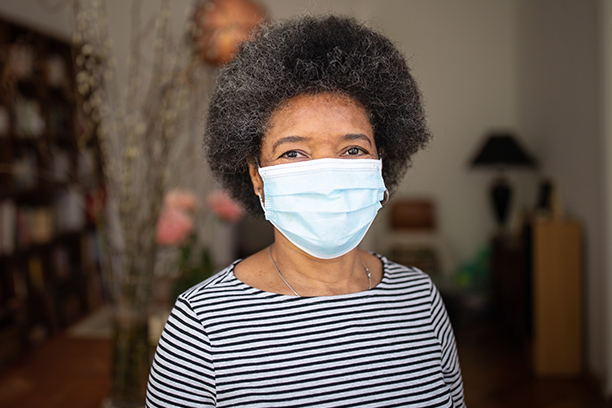 In-Home Care Services Available in Bethesda, MD and Surrounding Communities
If you are considering in-home care services for your aging parent or relative, it is only normal to want the absolute best for them. There are many caregiving agencies in Bethesda, Silver Spring, Aspen Hill, Colesville, Laurel and throughout Montgomery County right now, but not all of them provide quality care. Some may not be able to accommodate all your requests. Others may not seem too reliable. And when it comes to care options for your loved one, there should be no room for compromises of any kind.
At Visiting Angels of Bethesda, we provide top-quality care for seniors that go above and beyond to meet and exceed the expectations of our clients. By choosing us, you are choosing an expert, trustworthy partner who can make a real difference in your loved one's life and help them lead a happy life as they age at home.
What In-Home Care Services Does Visiting Angels of Bethesda Offer?
At Visiting Angels of Bethesda, we offer a wide range of in-home care services, so we can accommodate your loved one's every requirement and your family's every request. Some of our services include:
When you start working with Visiting Angels of Bethesda, we will help you identify your loved one's needs. We will talk to your family during a home consultation and determine how we can best be of service to your parent or relative. If possible, we will speak with your loved one's medical team, as their doctors can provide us with valuable insight about them too. Then, when we have enough information about your loved one, we will proceed to develop a plan of care that consists of the care they need to maintain their independence.
When the plan and schedule of care are completed, we will find a caregiver who is the best match for your loved one, not just in terms of skills but personality too. With Visiting Angels of Bethesda, you can screen and meet care providers until you are satisfied with our choice.
To get started with our in-home care services, just give our office in Bethesda, MD, a call today. We are happy to answer all your questions or schedule a free, no-obligation assessment in your loved one's home!


Serving Montgomery County, MD, including Bethesda, Silver Spring, Aspen Hill, Colesville and Laurel
Visiting Angels
BETHESDA, MD
4803 St. Elmo Ave 2nd Floor
Bethesda, MD 20814
Phone: 301-433-7237
Fax: 410-549-2909