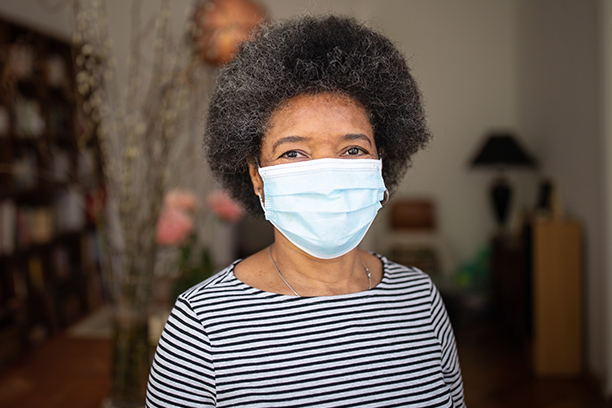 Overnight Monitoring and Assistance for Seniors in Chelsea, MA, and the Surrounding Area
With overnight monitoring delivered by our in home care providers, seniors in Revere, Somerville, Chelsea, and nearby cities can get the support they need at night.
You may have a close friend or a family member nearby that helps your loved one out during the day with their daily needs. However, that friend or family member may not be able to help at night, or you may not be able to help at night—so, what do you do if your loved one is prone to getting up in the middle of the night to wander or has the tendency to sleepwalk?
Visiting Angels of Chelsea, MA is here to help with overnight monitoring provided by one of our many skilled in home caregivers. They are there to help so you rest peacefully knowing that your senior is in safe hand. Our attentive and watchful providers can ensure your loved one's well-being throughout the night.
How Our In Home Care Providers Help Seniors
Our caregivers not only keep a watchful eye on your senior while they sleep with overnight monitoring, but they are also there to assist clients get out of bed, with toileting and returning to bed. They also prevent any wandering that can potentially lead to injury, provide evening medication reminders, hydration reminders, all while giving the family members a chance to get a good night's sleep. Caregivers are also there for companionship during lonely evenings.
Seniors with dementia, mobility issues and chronic illnesses have shown to greatly benefit from our overnight care and monitoring.
Finding the Right Care Solution for Your Needs
We provide overnight monitoring to many seniors who don't require full-time help or help with everyday tasks. However, most of these seniors' family members noticed that they were needing even the slightest amount of assistance with evening routines. If this sounds like you or a loved one, please do not hesitate to contact Visiting Angels of Chelsea, MA; we will work with you to create a personalized care plan based on actual needs. Your loved one will benefit from the exact services they need.
Call to Schedule a Free Consultation
Get started with our services today by calling 617-409-9039 and scheduling an in home assessment. Once we create an overnight monitoring care plan and schedule that meets your seniors needs, we can then provide you with the care cost.
Serving Somerville, Charlestown, Chelsea, Everett, Revere, East Cambridge and the Surrounding Areas
Visiting Angels
CHELSEA, MA
100 Everett Ave #4
Chelsea, MA 02150
Phone: 617-409-9039
Fax: 617-409-9148