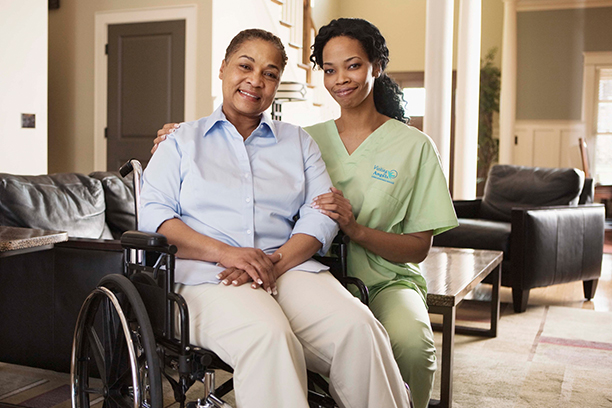 Visiting Angels Social Care Promotes a Social Lifestyle for Seniors in East Bernard, TX and Surrounding Areas
Companion home care helps seniors use email, social media, search engines and other digital tools to improve their lives in East Bernard, El Campo, Wharton, Fulshear, Katy, La Grange, Columbus, Rosenberg and the surrounding areas in Southeast Central Texas
At Visiting Angels East Bernard, we stimulate our clients on a mental level through fun, engaging, and senior-friendly social activities as well as technology solutions. A caregiver can encourage your loved one to stay active and independent through socializing and the use of modern technology, such as social media, in order to boost their mental wellness and well-being.
How Companion Home Care Helps Seniors in East Bernard and Surrounding Communities Stay Connected
From day one, Visiting Angels East Bernard has understood that for a senior to lead a happy life, they need more than assistance with physical tasks and activities. That is why we have implemented a holistic approach to senior care, making sure all the needs of our clients are met, including physical, mental, emotional and social. Our social care program focuses on technological advancements to help families stay connected at all times via popular platforms such as Facebook, Instagram, Skype, FaceTime and others.
The support and assistance from a caregiver can motivate seniors to use new technology to their best advantage, whether they wish to communicate with family and friends, remain entertained through movies, TV shows and games or stay informed through news and other channels.
Benefits of Digital Platforms for Older Adults
Our social care program is based on the latest scientific studies that show the benefits social media has on seniors and older adults. One of these studies has found that seniors who regularly surf the web reduce the risk of depression by 20 percent.*
Another study, performed at the University of Arizona, has discovered that seniors who use Facebook enjoy improved mental updating skills, boosting their working memory. Finally, researchers have also found that seniors who visit social networking sites like Facebook enjoy the time they spend online, as measured by breathing rates, brain stimulation and pupil dilation.**
With the help of a companion caregiver, your loved one can learn various technology-centered skills, including how to:
Use a cell phone to take pictures, send messages, make calls, and more
Send and access emails
Use video-based platforms like Skype or FaceTime
Create a Facebook account or page and communicate with family and friends
Use entertainment platforms
Research information and find trustworthy data
Shop online
Stay safe online
If you believe that the assistance of a Visiting Angels caregiver could benefit your loved one, please call our East Bernard, TX office today. We are happy to answer all your questions about our social care program and schedule your free, no-obligation in-home assessment.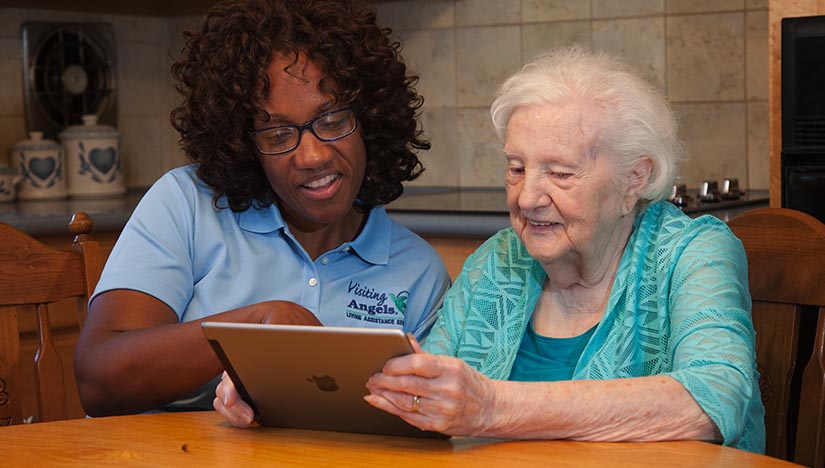 * Washington, D.C. based Phoenix Center
** Journal Cyberpsychology, Behavior, and Social Networking
Serving East Bernard, Rosenberg, Wharton, Katy, Victoria, La Grange, Columbus, Fulshear, El Campo, and Surrounding Areas in Southeast Central Texas
Visiting Angels
EAST BERNARD, TX
704 Church St #A
East Bernard, TX 77435
Phone: 979-335-4025
Fax: 979-335-4121