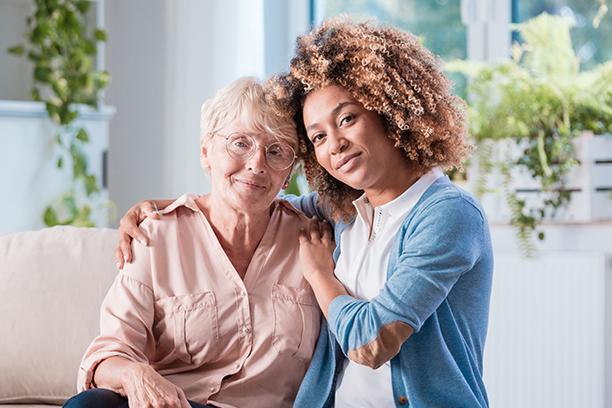 Costs
Updated 19 June 2018
What Will Home Care Cost?
There's no simple answer to how much care will cost. Your cost depends on the level and frequency of services you request.
How many hours or days of service will you need? What type of care does your loved one need? Visiting Angels works with you to schedule care that meets your needs & budget and to ensure your preferred "Angel" is available to care for your loved one.
What Types of Home Care is Available?
Our Basic Care includes home management & companion care services. This works for those who don't need physical assistance but need companionship, help running errands, or help with light housekeeping that takes less than 20% of care time. Hourly rates apply.
Our Comprehensive Care begins when you need help with the Activities of Daily Living (oral hygiene, hair care & grooming, toileting, incontinence care, bathing), preparation of modified diets ordered by licensed health professionals, and stand-by assistance to prevent falls or hands-on assistance with transfers & mobility. Hourly rates apply.
Comprehensive Care expands to include designated services that require delegation by a Registered Nurse (R.N.). View the About Our Services page for a fuller list of these services. Hourly rates apply.
Asleep Overnight** service is for those who aren't typically awake during the night but want someone there if help is needed. A shift rate applies.
24-Hour Live-in** Care provides round-the-clock care when you need someone there all day and night. A daily rate applies.
Additional fees may apply for R.N. assessments, Medication Management or Medication Management Visits. Vehicle mileage rates may apply in some situations.
**Minnesota law requires caregivers be provided with a private sleeping area and eight (8) hours of sleep, five (5) of which must be uninterrupted. An hourly charge applies when caregivers are unable to get five hours uninterrupted sleep.
Find general cost information on the Minnesota Dept. of Health website Own Your Future Minnesota; select the How Much Will My Care Cost option.
How Do I Pay for Services?
Visiting Angels bills for services every two (2) weeks. We accept ACH (Automated Clearing House) payments from a checking or savings account, or credit card payments.
Why Should I Hire Visiting Angels Over a Private Care Provider?
Visiting Angels Twin Cities East Metro is a Minnesota-licensed Comprehensive Home Care provider. You can be sure that the "Angel" providing care to you or your loved one will:
Be regularly supervised through phone calls and personal visits so you don't have to deal with employment and pay issues;
Have a back-up to ensure care is provided even when your caregiver has an emergency and cannot be there;
Be carefully screened before they're hired and properly trained;
Have payroll & worker's compensation coverage through their employment by Visiting Angels.
Serving the Twin Cities Metro Area and surrounding communities
Visiting Angels
EAST METRO ST PAUL, MN
2721 Upper Afton Rd E
Maplewood, MN 55119
Phone: 651-653-0110
Fax: 651-653-0115