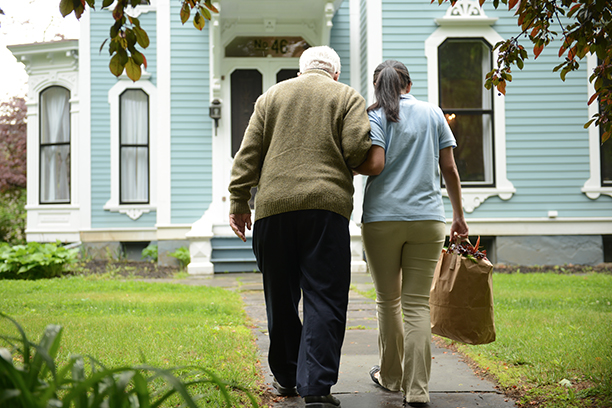 About Visiting Angels
Updated 31 May 2018
We Are Visiting Angels Twin Cities East Metro
Since 2009, our Visiting Angels franchise has specialized in home care services to meet the needs of seniors. We are licensed by the State of Minnesota as a Comprehensive Home Care agency and provide services such as
Home management,
Companionship,
Personal care,
Respite care,
R.N. designated services, such as compression stockings, TEDS, or ace wraps assistance; vitals monitoring & tracking; catheter care; nebulizer or oxygen therapy assistance; colostomy or wound care; mechanical lifts & special equipment; PT assistance; and medication management, set up, administration, and tracking,
Specialized services, such as Alzheimer's & Dementia, Hospice Assistance & End-of-Life care.
We can provide services to adults of all ages from the comfort of their own home whether that be the client's apartment or private home; a hospital; or an assisted living, memory care, or independent living community. Even if your loved one lives with a chronic condition (arthritis, diabetes, osteoporosis, congestive heart failure, stroke, disability, or more), we can help.
We Value our Relationship with You
At Visiting Angels, we believe that being reliable, responsive, and trustworthy is key to a solid relationship. Whether you are the person in need of services or you are arranging services for a loved one, our relationship starts when you call us. We continue to build our relationship with you during our complimentary, no obligation introductory home visit. When you're ready to proceed, we will schedule a detailed clinical assessment, discussions with family members, and health care providers, when needed. Your care plan is customized to meet your needs and fit your schedule. We provide ongoing care management and regular communication with you.
Where We're Located
We provide service to the Twin Cities East Metro from our Maplewood, Minnesota office location.
Visiting Angels
2721 Upper Afton Road E.
Maplewood, MN 55119
651.653.0110
Call 651.653.0110 for a FREE in-home consultation. Find Our Office
Serving the Twin Cities Metro Area and surrounding communities
Visiting Angels
EAST METRO ST PAUL, MN
2721 Upper Afton Rd E
Maplewood, MN 55119
Phone: 651-653-0110
Fax: 651-653-0115