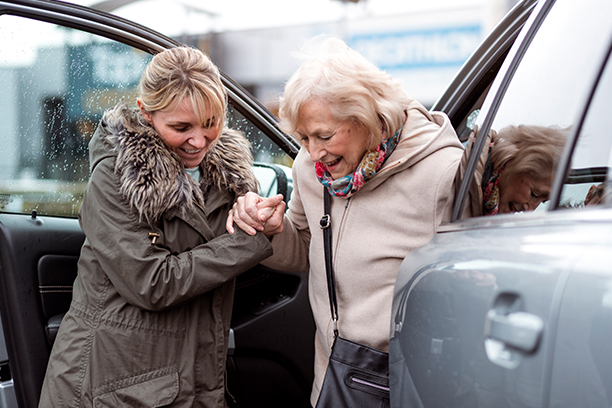 Our Caregiver Screening
Updated 17 September 2019

Our Caregivers are Hired with YOU in Mind
At Visiting Angels, we hire Caregivers who are enthusiastic and compassionate about working with people and providing home care. They are reliable, responsive, and trustworthy. We work to match caregiver qualifications, interests, and characteristics with your needs. Best of all, you participate in selecting your caregiver!
Our Hiring Process
Potential candidates submit a comprehensive employment application that is reviewed by our experienced office staff.
Candidates undergo a phone screening to verify eligibility and ensure a professional demeanor.
Potential candidates complete an initial in-office interview.
Candidates deemed appropriate for hire undergo a second interview.
Potential hires complete criminal background and professional reference checks.
New hires complete in-office & online training to become a Visiting Angels Caregiver.
Visiting Angels Caregivers are insured & bonded BEFORE they begin work with any client.
Our Background Screening Process
Visiting Angels Twin Cities East Metro requires a completed background check BEFORE our Caregiver has access to clients or their belongings. This includes:
Social Security Number (SSN) trace,
County criminal searches,
Federal district searches,
National criminal database searches,
Minnesota Driver & Vehicle Services (DVS) report,
Minnesota Department of Human Services (DHS) NETStudy 2.0,
NETStudy 2.0 requires candidates fingerprints & photo be taken at a state-authorized location and provided to the Minnesota Bureau of Criminal Apprehension (BCA).
Our Hiring Philosophy

We take hiring very seriously. We recruit "Angels" who can provide the very best care to our clients! A basic question we use to evaluate candidates is, "Would I trust this person to care for my mother or father?" Many of our Caregivers are Certified Nursing Assistants (CNA) or Home Health Aides (HHA), which requires vigorous training and certification by the State of Minnesota.
Our Annual Training Requirements

Visiting Angels Twin Cities East Metro requires our Caregivers to complete a minimum of 12 in-service training credits annually, which exceeds the state requirement of 8 credits annually.
Call 651.653.0110 for a free in-home consultation.

Find Our Office
Serving the Twin Cities Metro Area and surrounding communities
Visiting Angels
EAST METRO ST PAUL, MN
2721 Upper Afton Rd E
Maplewood, MN 55119
Phone: 651-653-0110
Fax: 651-653-0115