Choosing Between Home Senior Care and Adult Day Care
Family caregivers commonly need to have respite at home living assistance when providing senior care for a family member or friend. When you are evaluating services, consider the difference between Adult Day Care Centers and Home Senior Care. This article will help you make the best choice for your situation by outlining the differences between these options.
Adult Day Care
An Adult Day Care Center is an actual facility that provides a planned program of activities designed for senior care to promote well-being through social interaction. Facilities can be chosen to be medical or non-medical. Transportation needs to be provided but, in some situations, rides can be arranged. Adult Day Care Center participants need to be mobile, with the possible assistance of a cane, walker or wheelchair, and in most cases also be continent. Because Adult Day Care differs from Adult Day Health Care a required health assessment will be needed in most cases. Adult Day Care is a fine choice for seniors that want to remain actively engaged. Activities can include but are not limited to arts & crafts, recreational outings, live music and dance. The benefit of Adult Day Care for senior care is the opportunity for different social interactions.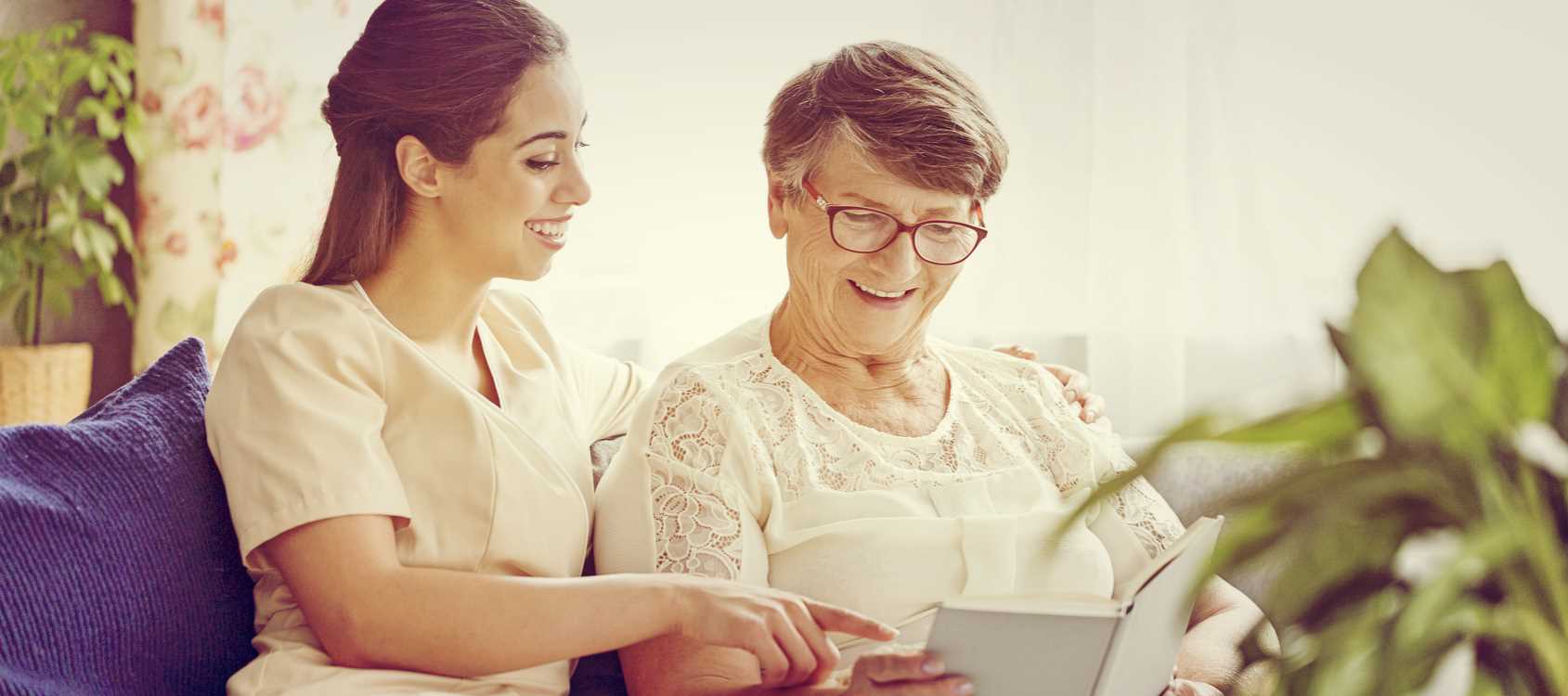 Home Senior Care
Home Senior Care is a more personalized option to meet your specific home senior care needs. It is senior care assistance given in the comfort of your own home. In situations where the person you are caring for is not willing, able or comfortable leaving home, many services can be provided by having a trained non-medical caregiver come to your loved-one. As the primary caregiver, you oversee every aspect of customizing your Home Senior Care program. You choose the caregiver(s) from many qualified employees, so you feel comfortable with the person (or people) scheduled to provide support. You can customize the home senior care plan depending on your needs. Services include but are not limited to aid with simple tasks such as personal hygiene, meal preparation/diet monitoring, light housekeeping, errands and shopping, and companionship. Options in Home Senior Care can vary, such as hourly rates, live-in/live-out, and sleep over, mornings, midday, and evenings, temporary or long-term, weekends and holidays. The benefit of the Home Senior Care option is that you control the choices and decision to customize your home care program.
Being a primary caregiver to a loved-one is a tremendous responsibility. Don't be hesitant to admit you need help. This is one responsibility you don't have to handle alone. Evaluate your needs and what you want out of a senior care provider. You could ask your physicians for senior care referrals, or pick up the phone and call Visiting Angels Newton/Canton. Our Case Managers will come and assess your needs and work with you to develop a care plan that will be evaluated and adjusted as needed. Our staff is available to support you 24/7 and your Case Manager will communicate with you by phone, email and in-person, depending on your preference.
Help your elderly loved one enjoy a better life! Contact us today to see how we can help you!
About Visiting Angels Newton/Canton:
Visiting Angels Newton/Canton MA is an award winning local home care agency providing high caliber in-home care services to elderly and disabled adults. Countless families in Newton, Watertown, Stoughton, Westwood, and the Greater Boston areas have benefited from our cognitive health programs, dementia care, Alzheimer's care, companion care, respite support, transitional aid, and senior home care services. While non-medical in nature, the care provided by Visiting Angels Newton/Canton can make a big impact on your loved one's happiness and quality of life.