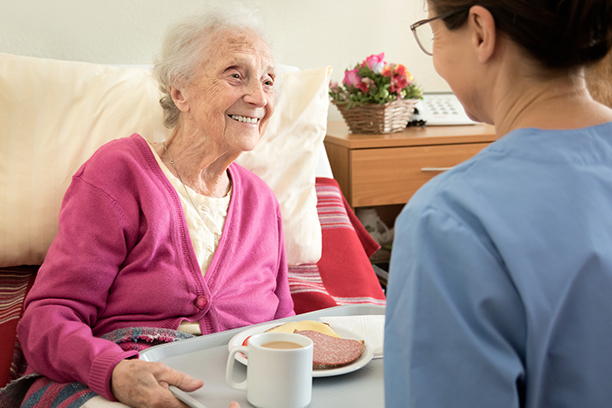 Long Distance in Home Care Services from Visiting Angels of Pikesville, MD
Coordinating caregiving for your loved one doesn't have to be difficult, whether they live five miles away or five hundred. Visiting Angels will keep you in the loop throughout every step of your loved one's care journey. We're here to support you always.
We understand the difficulties that can come from long-distance caregiving. There are many reasons why families move away from each other, whether it's a job offer or educational opportunity. This distance can make coordinating in home care services a frustrating process since you aren't there personally to give your opinions.
But, at Visiting Angels of Pikesville, we make it easy. Our care overcomes long distances and allows you to make decisions for your loved one no matter where you call home.
If you are considering long-distance caregiving for your loved one, below are some of the many ways that we can help you:
Long Distance in Home Care Services in Pikesville, Owings Mills, and Surrounding Areas
Finding long-distance care starts with a quick phone call or mouse click. If you call 410-218-9506, we will put you in contact with your Visiting Angels office servicing your local area. If you would rather use our website, you can contact the office directly through the "Find Home Care" feature.
Visiting Angels will answer any questions, provide detailed information about our in-home care services, and provide recommendations for your next step. The Visiting Angels senior care professional will then schedule a consultation for you and your loved one. Your loved one will receive a consultation at home, while you will receive it on the phone.
All throughout our in-home care services, Visiting Angels will update you on your loved one's health and well-being through email and phone calls. If any changes were to occur, you would be the first person we would call. We also perform drop-in visits and check-in calls to ensure your loved one remains safe and comfortable.
If there are any urgent events or emergencies, we manage an after-hours line you can contact anytime.
Want to learn more about our long-distance care? Contact the Visiting Angels of Pikesville offices to learn more about your options for care.
Serving Pikesville, Owings Mills, Reisterstown, Glyndon, Mt. Washington, Finksburg, and Baltimore
Visiting Angels
PIKESVILLE, MD
316 Main Street #1 B
Reisterstown, MD 21136
Phone: 410-218-9506
Fax: 866-832-3222