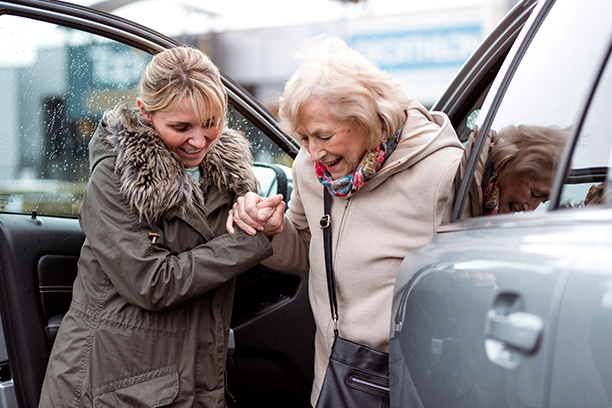 About Visiting Angels Annapolis, the Leading Home Care Provider for Seniors in Northern Anne Arundel County, MD
Since 2002, Visiting Angels Annapolis has been providing in-home care for seniors and adults in Annapolis, Glen Burnie, Millersville, Pasadena, Crownsville, Arnold and surrounding communities throughout Northern Anne Arundel County with outstanding client outcomes. We are happy to announce we have recently passed 2000 clients served in our local area.
Our Annapolis agency has earned the trust and respect of professionals in the healthcare field; the majority of our clients are referred to us by doctors, nurses and social workers, all of whom feel comfortable and confident in the care we provide for their patients. When their family members or friends need care, they call us right away.
Visiting Angels Annapolis has earned the distinction of being the preferred provider of in-home care services for many government agencies and associations. Our senior care agency has received numerous awards from Visiting Angels national office recognizing us as one of the largest agencies in the Visiting Angels system.
Experience and Character Count at Visiting Angels Annapolis
In March of 2012, Visiting Angels Annapolis expanded to Northern Anne Arundel County by purchasing the Crownsville office of Visiting Angels. While employing the same successful systems and philosophy that made Eldersburg office into one of the largest in the Visiting Angels Family. Anne Arundel County continues to experience unprecedented growth and excellent customer results.
An in-person interview with one of our professional care coordinators who have an average of 20 years of experience serving seniors and at least 6 years experience with Visiting Angels Annapolis kicks off the process.
When necessary, we will consult with your physician, social worker, and hospital or nursing home staff. After we meet and discuss the needs of your loved one, we work with both you and your loved one to create a customized care plan to meet your needs.
Once we fully understand your needs, we match a group of hand-selected caregivers for your approval. Care does not begin until you choose your caregiver. For those clients that benefit from assistance with personal care such as bathing, dressing, grooming, etc., you will be assigned a registered nurse with over 30 years of experience to evaluate and supervise your care during regularly scheduled visits.
Why We're America's Choice in Home Care
When looking for elderly care services, you look for their expertise and experience within the industry. At Visiting Angels, our senior care agencies have served tens of thousands of client families across the United States (each office independently owned). In hundreds of newspaper articles nationwide, magazines, the internet, radio and on network television, our commitment to our clients has been recognized. We've become "America's Choice in Home Care".
Building Friendships With Families in Northern Anne Arundel County
We believe the relationship between the care recipient and the caregiver should be prioritized as number one. It snowballs from there to the relationship between the family and the agency and the agency's relationship to the community. The philosophy of "building relationships" that has allowed Visiting Angels Annapolis to be successful at keeping clients.
We strive to improve the quality of life for our clients and employees. Our resource center for the elderly community provides valuable resources for all aspects of their lives.
To learn more about in-home care solutions from Visiting Angels Annapolis, contact our office in Millersville, MD at 410-587-2316 today.
Serving Northern Anne Arundel County in Maryland, including Annapolis, Glen Burnie, Millersville, Pasadena, Crownsville, Arnold and Severna Park
Visiting Angels
ANNAPOLIS, MD
8338 Veterans Hwy #103A
Millersville, MD 21108
Phone: 410-587-2316
Fax: 410-549-2909
Over the past nine years the principals of Visiting Angels have served on the board of directors of several local associations including:
SPIN (Senior Provider Information Network) in Carroll County MD
COGS (Coalition of Geriatric Services) in Howard County MD
Anne Arundel County Senior Provider Group
In addition we have been involved with and Chaired many fundraising activities including:
The Taste of Carroll
Carroll Golf Classic
The COGS Fall Fest
American Diabetes Association: Step Out to Fight Diabetes
Juvenile Diabetes Research; Foundation Walk to Cure Diabetes
Ride to Cure
These efforts have resulted in hundreds of thousands of dollars being raised for these organizations.