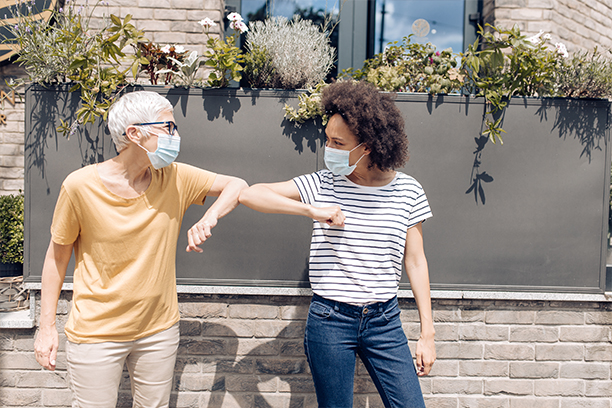 Ready-Set-Go Home: Preventing Hospital Readmission Through At-Home Senior Care in Annapolis, MD and Surrounding Areas
Visiting Angels can help your loved one safely transition back into their home after being discharged from the hospital with quality at-home senior care in Annapolis, Millersville, Pasadena, Glen Burnie and Arnold, MD
A recent survey shows that 20 percent of discharged senior patients end up getting readmitted to the hospital within 30 days after their readmission. Hospital readmission is a big problem because it reduces the recovery rates of patients. This is why it is so crucial that you do what it takes to prevent your loved ones from becoming readmitted in the hospital. To reduce the risk of hospital readmission, however, you need to look after your loved ones 24/7, especially during the first few days after discharge.
Fortunately, Visiting Angels Annapolis offers quality transitional and in-home care for seniors in Millersville, Annapolis, Pasadena, Glen Burnie, Severna Park, Arnold and surrounding Maryland communities through the Ready-Set-Go Home Program. Our experienced and compassionate caregivers help reduce hospital readmissions and keep seniors safe after being discharged from the hospital.
The Ready-Set-Go Home Program from Visiting Angels Annapolis
There are many caregiving facilities in Anne Arundel County, but the Visiting Angels Annapolis can provide you with highly trained caregivers that specializes in transitional at-home senior care. Our caregivers can implement our Ready-Set-Go Home program designed to help senior clients have a successful transition at home after being discharged from the hospital. The program implements different approaches to reduce the risk of seniors from being hospitalized aside from the usual essential personal home care services that they provide.
It is important that most hospital readmissions are preventable and can be avoided by just following doctors' directives. This is the reason why we implemented the Ready-Set-Go Home program. Our programs are customized for each client that we handle thus ensuring that your loved one receives care that is tailored to their needs so they can recover in their own home.
How Our Caregivers Can Reduce Hospital Readmissions in Annapolis, Millersville and Nearby Areas with At-Home Senior Care
Our caregivers are trained not only to provide your loved ones with the assistance that they need. They can already provide service prior to the discharge. While your loved ones are still in the hospital, our caregivers can give support services such as taking notes of the doctors' directives and ensuring that they are followed. They are also trained to spot any changes in the physique and cognition of your loved ones so that you can be alerted. They can also arrange to coordinate appointments, medication and equipment.
If you need help in taking care of your loved ones that have just been recently discharged from the hospital, contact our Millersville, MD office today at 410-587-2316 to learn more about transitional at-home senior care.
Serving Northern Anne Arundel County including Annapolis, Glen Burnie, Millersville, Pasadena, Crownsville, Arnold and Severna Park
Visiting Angels in Millersville, MD
8338 Veterans Hwy #103A
Millersville, MD 21108
Phone: 410-587-2316