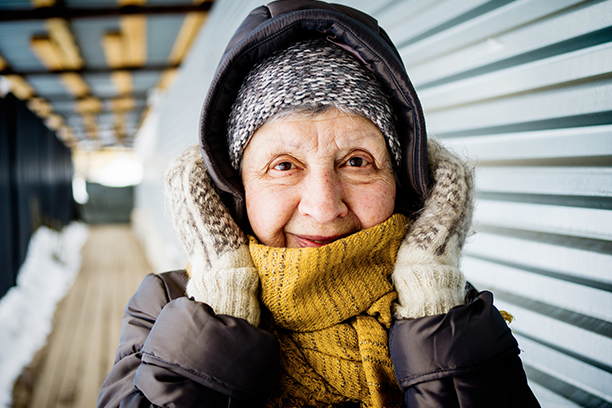 Our At-Home Caregivers Can Help You Learn More About Alzheimer's Disease and Alzheimer's Care Options in Annapolis, MD and Surrounding Areas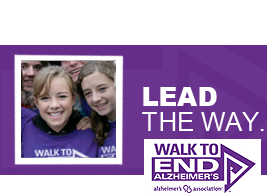 Visiting Angels can answer some common questions about Alzheimer's disease, including how at-home caregivers can help seniors in Annapolis, Millersville, Arnold, Glen Burnie and Pasadena, MD manage their symptoms
If you have a loved one who has recently been diagnosed with Alzheimer's, at-home caregivers from Visiting Angels Annapolis can help you learn more about the disease, including common symptoms and care solutions available for seniors in Annapolis, Millersville, Arnold, Pasadena and surrounding Maryland communities.
Q: What is Alzheimer's disease?
Alzheimer's disease is a progressive, degenerative brain disorder characterized by memory loss, cognitive decline and behavioral changes. It is estimated that 5.5 million Americans live with Alzheimer's, with the vast majority of those diagnosed being older than 65. It is the sixth leading cause of death in the United States.
Q: What is the difference between Alzheimer's and dementia?
Dementia is a wide term used for a range of cognitive conditions characterized by memory loss while Alzheimer's disease is the most common form of dementia. It is estimated that Alzheimer's accounts for 60-80 percent of all diagnosed dementia cases.
Q: What are the risk factors for Alzheimer's?
While there is ongoing research into the exact cause of Alzheimer's, at-home caregivers from Visiting Angels point out that the known risk factors include:
Advanced age

Genetics

Heart health

Sleeping problems

High stress levels,

Heavy smoking and/or heavy drinking,

History of head trauma
Q: What are the symptoms of Alzheimer's?
The onset of Alzheimer's may manifest itself in a wide range of symptoms such as:
Short-term and long-term memory loss

Trouble solving ordinary problems

Struggle with everyday activities performed regularly in the past

Confusion with time and place

Often forgetting or mixing words

Often losing or displacing items

Trouble recognizing people or remembering names

Feeling depressed or behaving irrationally or agitated for no reason
Q: How does Alzheimer's disease progress?
Some researchers believe that Alzheimer's sets in years before people start showing symptoms. Although the symptoms usually start to appear in adults older than 65, they can also appear in people in their 40's or 50's. It is a progressive disease whose symptoms increase from mild to severe over time. By the time Alzheimer's reaches its final stages, the person may lose all short-term and long-term memory, the ability to speak and to understand speech, and the ability to perform basic activities.
Q: Does Alzheimer's disease have a cure?
At this moment, there is no cure for Alzheimer's. While there is an ongoing effort to find a cure, modern treatments are limited to reducing the known risk factors or slowing the progression of the disease.
Q: What are my loved one's options for Alzheimer's care in Anne Arundel County?
During the early and mid-stages, individuals living with Alzheimer's are usually cared for by family members or close friends. However, as the condition progresses, individuals with Alzheimer's often require professional care, typically provided either in an assisted living facility or by trained at-home caregivers.
Learn more about how our Alzheimer's care services and at-home caregivers can help your loved one by calling our Millersville, MD office at 410-587-2316 today. Visiting Angels is here for you!
Serving Northern Anne Arundel County in Maryland, including Annapolis, Glen Burnie, Millersville, Pasadena, Crownsville, Arnold and Severna Park
Visiting Angels
ANNAPOLIS, MD
8338 Veterans Hwy #103A
Millersville, MD 21108
Phone: 410-587-2316
Fax: 410-549-2909