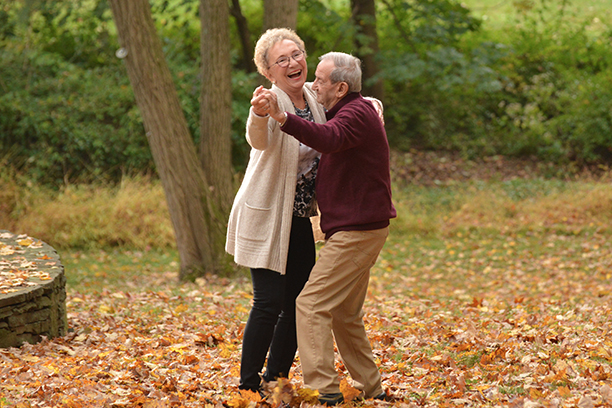 15 Questions to Help You Find the Right Home Care Agency in Annapolis,
If you're researching home care agencies in Annapolis, Millersville, Pasadena, Glen Burnie, Arnold and surrounding Maryland communities, these questions will help you make the right decision

MARYLAND – Families looking for caregivers to provide help at home for their loved ones got a scare recently with a study published in the Journal of the American Geriatrics Society. The study, conducted by Northwestern University, examined the hiring and screening practices of 180 responding home care agencies, and concluded that families need to be cautious that the agency is not misrepresenting their caregivers' skills and their agencies' training and supervision.
The reality is that not every home care agency offers the help a family may need. Some agencies may not provide adequate screening or training and finding the right fit between the caregiver and the client, and finding an agency that can truly provide the care that's needed, can be difficult. The situation is often made even more challenging because it may be an unplanned need, making it both more important and harder to be selective in evaluating an agency and an individual caregiver.
To make sure that families get qualified help, the study suggested ten questions to ask. Visiting Angels of Annapolis, a part of the national Visiting Angels franchise network, suggests that families ask not just those questions but a few more to ensure the right fit:
15 Questions to Help You Find the Right Home Care Agency and Caregiver
How do you recruit caregivers, and what are your hiring requirements? Visiting Angels, for example, hires people with experience in caregiving, and the caregivers typically have a strong employment history in caring for seniors.
What types of screening and background checks are performed on caregivers before you hire them? You want to make sure that the agency has checked the caregivers' background through legitimate records databases, not through an unverifiable agency (such as the "National Caregiver Background Check" cited in the Northwestern study).
Is your agency bonded and insured, and are you licensed if that is required (licensing regulations can vary, but you want an agency that meets all of your state and local requirements)? Visiting Angels is one that meets all bonding, insurance and licensing requirements.
What kind of health-related training, if any, do your caregivers have? It's important to make sure that the caregiver you choose is appropriately trained for your needs.
Does your agency provide specialized and continuing education for caregivers? A good agency will have caregivers who are trained to handle specific needs, such as dementia care, through specialized education. Some agencies may have advanced training programs available, such as Visiting Angel's Palliative Care Training, which can greatly benefit clients.
How are your training programs developed? Reputable agencies like Visiting Angels often provide training that has been developed with nationally recognized experts, such as their Dementia Care Professionals of America (DCPA) training, which is an Alzheimer's Foundation of America sponsored formal training and qualification program for caregivers.
What competencies will the caregiver have (e.g., lifting and transfers, homemaking skills, personal care skills including bathing, dressing and toileting, training in behavioral management, cognitive support)? Not every situation will require a caregiver with all of these skills, but it is important to know what a caregiver is able to do.
How do you assess what the caregiver is capable of doing? Not every caregiver is a match for every client's needs. A good agency will have evaluated each person's strengths to provide a good match.
What is your policy on providing a substitute caregiver in the event a regular caregiver cannot provide the contracted services? Emergencies happen, but you need to know that your care needs will still be met regardless. Visiting Angels and other quality agencies have policies in place to ensure that clients are not left without a caregiver.
If there is dissatisfaction with a particular caregiver, can he or she be replaced "without cause"? Home care is very personal, and sometimes the right match of caregiver and client doesn't happen right away. An agency like Visiting Angels will work with you to find a different caregiver to make sure you're happy.
Does the agency provide a supervisor to evaluate the quality of home care on a regular basis? How frequently? Does supervision occur over the telephone, through progress reports, or in person at the home of the older adult? Visiting Angels recommends a combination of monitoring, such as telephone and in-home visits, to ensure the best level of care.
How long has the agency been in business? A national franchise should have a high level of agencies that have a long track record – at Visiting Angels 60% of all franchises have been in business five or more years, which is more than 10% higher than the national average.
How does the agency stay abreast of new techniques and research in home care?Franchise agencies usually have a strong network of ongoing skills training to draw on, but every agency should be taking part in local network and education opportunities to ensure they are providing the most current care modalities.
What hours can the caregivers work? When are they available? It is important for you to be able to schedule help when you need it, and a good agency will work on your schedule to provide care.
Can we meet the caregiver before the person starts work? Inviting someone into your home to provide care can be scary. Being able to meet, and approve, the proposed caregiver before hiring can be very important, and it's one of the things a good agency like Visiting Angels will offer.
As Deb Valenza of Visiting Angels explains, "Bringing someone into your home is very personal. Too often families don't know what questions to ask, so they choose an agency that may not be the right fit. It's so important to ask questions and to be confident that the agency you choose can stand by you when you need them. We hope these questions help families feel more confident in their choices."
To find out more about how home care can help, contact our office in Millersville, MD at 410-505-5141 with any questions about essential personal home health care services.
Serving Northern Anne Arundel County in Maryland, including Annapolis, Glen Burnie, Millersville, Pasadena, Crownsville, Arnold and Severna Park
Visiting Angels
ANNAPOLIS, MD
8338 Veterans Hwy #103A
Millersville, MD 21108
Phone: 410-505-5141
Fax: 410-549-2909