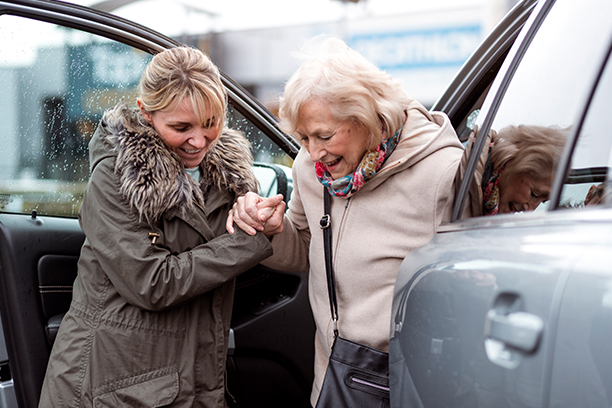 Residential Senior Care Services in and Around Annapolis, MD
At Visiting Angels Annapolis, we have been dedicated to providing expert care for seniors in Annapolis, Glen Burnie, Millersville, Pasadena, Crownsville, Arnold, and surrounding areas in Northern Anne Arundel County, MD, since 2002. With help from our caregivers, seniors in Annapolis and surrounding areas are able to remain safe, comfortable, and happy throughout their golden years.
In addition to providing in-home care, we also have the experience and resources needed to deliver senior care services in assisted living facilities and senior living communities. Regardless of whether your parent has decided to age at home or they have moved to a senior living community, they can count on our compassionate elderly care professionals whenever they need extra assistance and support.
Call 410-505-5141 today to learn how we can help your loved one!
Benefits of Supplemental Senior Care Services in Assisted Living Facilities in the Annapolis Area
If your loved one has been struggling with their daily chores and living on their own was no longer an option, you may have decided to move them to a local nursing home or assisted living facility. There are many facilities in Annapolis, Millersville, and throughout Northern Anne Arundel County that will allow your loved one to maintain their independence while providing them with quality care and support.
When they move their loved one to a senior living community, most families believe that they will receive the level of care they need in their new living place. However, if your parent is struggling with chronic illnesses or has specialized needs, that might not be the case. Sometimes caregivers in these facilities are not equipped to provide the level of care one might need. If this is the case with your loved one and they need extra assistance, senior care services from Visiting Angels Annapolis can help.
One of the benefits of supplemental senior care services from Visiting Angels Annapolis is that your parent will only receive care from their personal caregiver whom they selected based on skills, experience, and personality. On the other hand, in assisted living facilities seniors receive care from whoever is on schedule. At Visiting Angels Annapolis, we organize work around your loved one's schedule, not the other way around.
When our senior care services are needed in assisted living facilities, we aim to deliver only compassionate, comprehensive, and high-quality care. If your loved one lives in a residential senior community, we can assist them by providing companionship, overnight monitoring, and more. We can also help your parent recover safely after surgery.
To learn more about the supplemental care we provide in assisted living facilities and senior living communities, contact our Millersville, MD office by calling 410-505-5141 or filling out our form today.
Serving Northern Anne Arundel County in Maryland, including Annapolis, Glen Burnie, Millersville, Pasadena, Crownsville, Arnold and Severna Park
Visiting Angels
ANNAPOLIS, MD
8338 Veterans Hwy #103A
Millersville, MD 21108
Phone: 410-505-5141
Fax: 410-549-2909