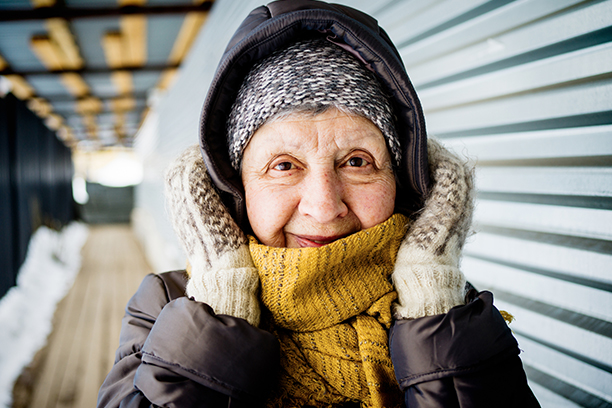 One-on-One Care for Seniors and Disabled Adults in Palm Beach Gardens
Visiting Angels is the leading provider of home care services for adults in Palm Beach Gardens, Palm City, Jupiter, Juno Beach, Hobe Sound, Stuart, West Palm Beach and throughout Palm Beach County. In-home senior care is a great option for aging adults who do not want to move into a nursing home or assisted living facility. In-home assistance can also help adults who are managing a chronic illness, recovering from surgery, or who need part-time care while ill.
With our one-on-one approach to care for seniors, you can create a care plan and schedule that meets your unique needs and preferences!
"Visiting Angels is a wonderful agency. Their caregivers and office staff are all competent, knowledgeable, and compassionate. My mother is in her mid 90's and I live in Maryland. Visiting Angels has allowed her to remain in her condominium where she feels safe and comfortable, as opposed to being in a nursing home. They have provided many weekly hours of home care for her for many years. All of the home care workers that have been with us were well trained and very caring. Jackie is her primary home care worker now, and my mother loves her! Jackie takes care of all her needs, and spends quality time with her as a friend and companion. Visiting Angels gives me peace of mind because I know my mother is being well cared for and enjoying the daily company."
- Kristi R.
Trusted Senior Care Experts
Director Irv Seldin and our team at Visiting Angels Palm Beach Gardens has been a trusted partner in home care for many years. Visiting Angels Palm Beach Gardens is one of the Top Ten Caregiving Agencies in Palm Beach County and has won the Home Care Pulse "Best of Homecare - Provider of Choice" Award five years in a row. With a 94.4 percent satisfaction rating from our clients, we take pride in ensuring exceptional support and client care.
We understand the unique needs of seniors in our community and aim to help each client live comfortably and safely at home for as long as possible.
Our in-home senior care services range from companionship and personal care to post-op support and specialized memory care. Angel caregivers are able to assist with a wide variety of needs and through one-on-one care provide the personalized assistance each client desires.
Who In-Home Care Helps
Did you know that 88 percent of seniors wish to remain in their homes as they age? At Visiting Angels Palm Beach Gardens, our goal is to help make that a reality!
We specialize in home care for seniors and can assist in many ways, including:
Our services are not just for older adults. It is common for adults of all ages to need some one-on-one care following an operation or illness, and our caregivers can help in these cases as well!
A few ways we can assist non-seniors include:
Post-op care following dental procedures, vision correction procedures or cosmetic surgery
Assistance for those in chemotherapy or radiation treatment
Personal care for new moms needing help at home post-birth, especially post-C-section
Grocery shopping and errand running for immunocompromised adults
How to Get Started with Visiting Angels Palm Beach Gardens
If you think in-home senior care can improve the life of your loved one in Palm Beach Gardens, call Visiting Angels today! We serve clients throughout Palm Beach County, including Palm City, Hobe Sound, Jupiter, Juno Beach, Stuart, and West Palm Beach.
Call our office today at 561-328-7611 to get started! We'll get to know your unique needs and situation and begin the process of matching you with a compatible, qualified caregiver. We're happy to answer any questions you may have!
Serving Palm Beach Gardens, Palm City, Jupiter, Juno Beach, Hobe Sound, Stuart, West Palm Beach and throughout Palm Beach County and Martin County, FL
Visiting Angels
PALM BEACH GARDENS, FL
8645 N Military Trl #407
Palm Beach Gardens, FL 33410
Phone: 561-328-7611
Fax: 561-328-7607