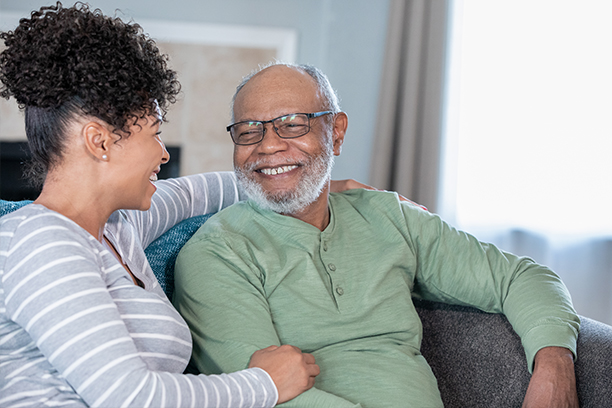 Elderly Home Care Services from Experienced Professionals at Visiting Angels of Aurora
When searching for elderly home care options in Aurora, Denver, Centennial, and surrounding Colorado communities, you want to make sure that you find a caregiver that's experienced, kind, and knowledgeable. We understand that fully. At Visiting Angels of Aurora, our family of professional caregivers are ready and willing to help your loved one live the best life possible.
Visiting Angels of Aurora incorporate a screening program that helps us find the best provider possible. With this screening process, we also hope to give you peace of mind. When you begin looking for a caregiver, you're able to interview any prospective caregivers in order to make sure that it's going to be a great fit for your family.
Selecting Visiting Angels of Aurora Means You Are Selecting Experienced In-Home Senior Care Providers
You deserve to have an caregiver who's well-trained in the elderly home care field. At Visiting Angels of Aurora, we do not believe in "on-the-job training." We yearn to recruit professionals that already have years of experience in the senior care field or ones who have participated in healthcare certification training programs.
Visiting Angels of Aurora can provide caregivers who are experienced in giving assistance to clients with personal care needs or assistance with their hygiene. On the other hand, an unskilled caregiver would only be able to help if no personal care or hygiene assistance is needed. Also, our caregivers tend to stick with us. Many of our caregivers have been a part of Visiting Angels of Aurora for years.
We encourage our care agencies to implement many different screening programs before hiring a potential candidate. We recommend that our agencies do multiple interview with each prospective caregiver before hiring them. Also, we encourage that they all ask for references from reputable sources (agencies, previous clients, healthcare institutions, certification training schools, etc.) before the caregiver is referred to a client.
Get Started Today
At Visiting Angels of Aurora we are committed to working with you in order to give the best care possible for your loved one. We will help you find the perfect caregiver who will give you peace of mind and has the skill set to get the job done right.
To get started with our elderly home care services, contact our agency at 720-277-3574 or fill out our form to speak with a care coordinator.
Serving Aurora, Centennial, Denver, and the surrounding communities in Colorado
Visiting Angels
AURORA, CO
14231 E 4th Ave. #1-210
Aurora, CO 80011
Phone: 720-277-3574
Fax: 720-277-3943