Personalized Home Care Solutions for Seniors in Greater Aurora, CO
Are you concerned about the well-being of an aging loved one? Maybe you have noticed that they cannot keep up with household tasks or are unable to drive themselves to run errands or get to doctor's appointments. Maybe you have even noticed that your loved one seems depressed, anxious, or lonely; unable to enjoy activities that they used to love. Whenever you see these or other signs that your loved one's quality of life is suffering, it is time to support them with professional home care services from Visiting Angels of Aurora. 
For many families, in-home senior care from Visiting Angels of Aurora is a cost-effective option that is also effective in helping a loved one maintain good health and everyday safety. We have helped hundreds of families in Aurora, Centennial, Denver, and the surrounding area in Colorado figure out the right way to support the unique needs of a loved one.  
How Seniors Benefit from One-On-One Home Care from Visiting Angels of Aurora
Because more and more seniors are choosing to age in place (meaning, living independently and at home throughout their golden years), professional in-home senior care has been in high demand from families who need help to meet the needs of elderly loved ones. However, finding a care provider who is able to meet your loved one's needs while giving them the freedom to continue following their everyday routine can be a challenge.
With home care services from Visiting Angels of Aurora, seniors don't have to compromise their independence in order to get the care they need. All of our care plans are personalized, so your loved one will get the support they need with a schedule that works for them. A caregiver from Visiting Angels of Aurora can be there every step of the way to provide personal attention, help with everyday tasks, assist with mobility, support healthy habits, and help your loved one improve their quality of life. 
At Visiting Angels of Aurora, our one-on-one approach to home care for seniors is designed to fill any gaps between the help your loved one receives from their medical care team, and what they can do for themselves. If your loved one's doctor recommends a daily regimen of medication, our caregivers can help your loved one fill the prescription, keep up with follow-up appointments, and maintain a medication schedule. If your loved one's doctor recommends dietary changes, they can help your loved one get to the grocery store (or even run the errands for them), select fresh ingredients, research new recipes, and make a change in eating habits.
Our dedicated and compassionate caregivers can help your senior loved one with:
Mobility Assistance
Errand Running
Laundry and Linen Changing
We Are Companions at Heart
In addition to assisting seniors with everyday tasks, we also provide meaningful companionship and a caring presence for every client in our care. Companion care has been proven not only to increase the physical health of our clients but also to decrease isolation and loneliness. If your loved one lives alone, they are at an increased risk of senior isolation, which harms emotional, mental, social, and physical health. With the help and attention of a dedicated senior caregiver from Visiting Angels of Aurora, your loved one will be better able to make the most of their golden years. 
How Can I Get Started with Visiting Angels of Aurora?
To get started with in-home care from Visiting Angels of Aurora, simply call our office! We will work to understand your family's needs and will schedule a no-cost, no-obligation consultation in your loved one's home. At this consultation, our care coordinator will help you take stock of what tasks and activities your loved one needs assistance with, as well as help you make sure your loved one's home is safe and functional for their needs. Then we will match your loved one with one of our experienced, licensed caregivers so they can start building a relationship founded on trust and companionship.
Schedule a No-Cost, In-Home Consultation
Contact Visiting Angels of Aurora today and ask how our home care services can benefit your elderly or disabled loved one.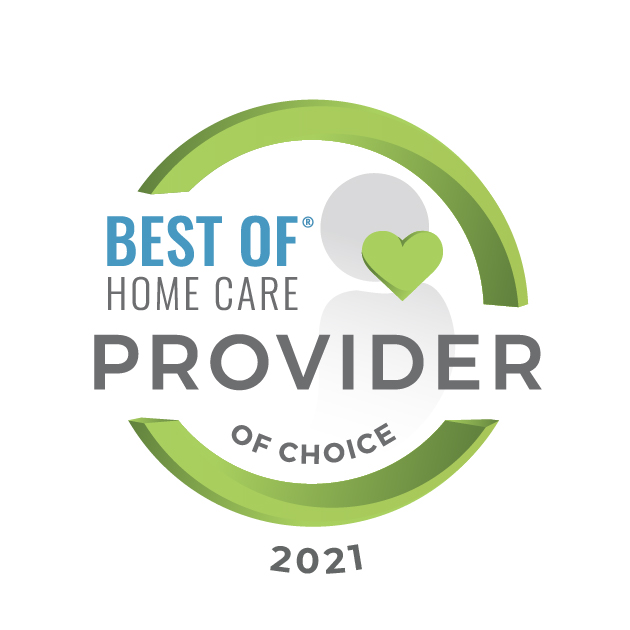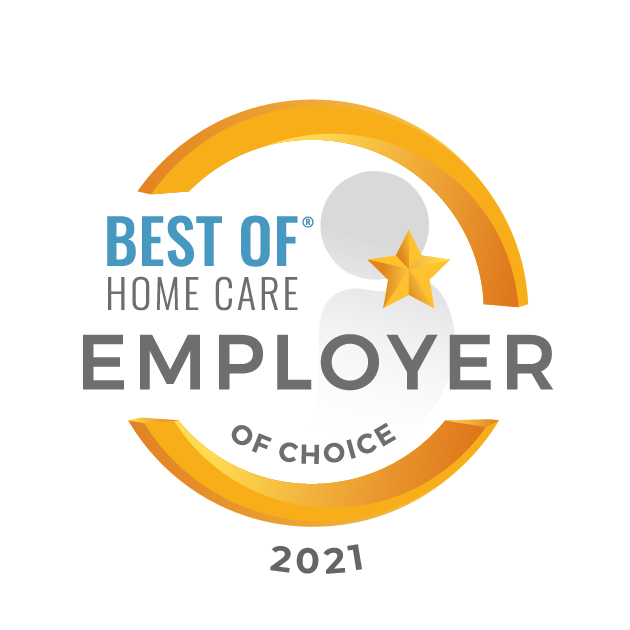 Addressing Fear with Knowledge
As the coronavirus pandemic continues, more and more people are feeling fear, frustration, and uncertainty. At Visiting Angels of Aurora, we want to address this fear with knowledge by offering our caregivers the opportunity to further their education on COVID-19 and on Personal Protection Equipment (PPE) through Visiting Angels University. If you are a caregiver and would like to learn more about accessing these e-courses, please click the button below.
Constant Companion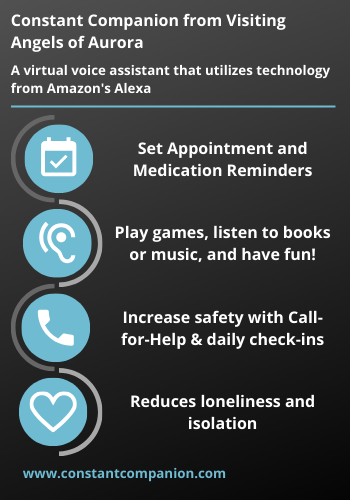 We are happy to announce that our clients can now benefit from Constant Companion from Visiting Angels of Aurora! Go from part-time coverage to full-time coverage without the hassle of wearing a panic button.
With Constant Companion on your side, you know that you're in good hands for setting reminders for medication or doctor's appointments, making calls or sending messages, companionship, and more.
Get the feeling and reality of security at home - all it takes is a simple voice command to connect with Constant Command's Response Center for assistance!