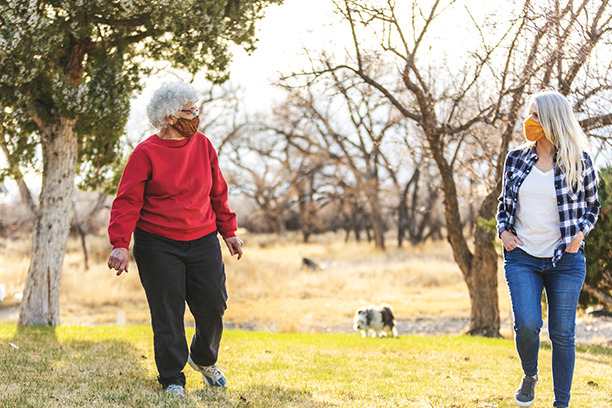 How At-Home Elder Care Services Helps Seniors in Eldersburg, MD and Surrounding Areas with Alzheimer's
Learn how at-home elder care services can help seniors in Eldersburg, Baltimore, Randallstown, Westminster, Ellicott City, Columbia and surrounding communities in Maryland manage Alzheimer's symptoms and improve their quality of life
Alzheimer's disease is a debilitating and fatal neurological disorder that is characterized by memory and cognitive decline. While there are about 5.1 million Americans who suffer from this disease, it is important to take note that it is not part of the aging process. The signs of this disease include memory loss, difficulty in solving problems, difficulty in performing familiar tasks, frequent confusion, problems identifying spatial relationships, problems with words, constantly misplacing things, inability to retrace steps, decreased judgment, social withdrawal and changes in personality.
Once you see most of these signs, you need to have your loved one evaluated by a physician.
Managing Alzheimer's Disease with Professional At-Home Elder Care Services
Now receiving the news that your loved one is suffering from Alzheimer's can cause the entire family a lot of distress. But look on the bright side, by having your loved one evaluated early, you will be able to take the necessary steps to take care of your loved ones. While there are no known cures for Alzheimer's, there are ways that you can do to manage their condition. Below are the things that you can do to manage your loved one's disease.
Educate yourself: Educating yourself about Alzheimer's disease lets you understand what this disease is all about. The thing is that the more you learn about it, the more you can be prepared and plan the best course of action for your loved ones.
Take care of all planning issues: Long-term planning is really crucial once your loved ones are diagnosed with Alzheimer's disease. This includes planning for their finances, legal concerns, at-home elder care services and other end-of-life related issues.
Use cognitive stimulation: Cognitive stimulation is a good exercise for your loved ones. Allow them to listen to music, do word puzzles and memory games can help slow down the progression of the disease.
Why Choose Caregivers from Visiting Angels Eldersburg?
Taking care of your loved ones suffering from Alzheimer's disease can be very challenging. Hiring caregivers can help you provide the in-home care that your loved one needs. But more than helping them with their needs, they can also provide you with the support system that you need. So, if your loved one has been recently diagnosed with Alzheimer's disease or dementia, know that you will never be alone in proving care.
Call Visiting Angels Eldersburg at 410-324-6347 so that your loved ones can get the at-home elder care services that they deserve.
Serving Eldersburg, Westminster, Baltimore, Columbia, Ellicott City, Randallstown and Surrounding Areas in Carroll and Howard Counties in Maryland
Visiting Angels
ELDERSBURG, MARYLAND
6505 Ridenour Way E #1B
Eldersburg, MD 21784
Phone: 410-324-6347