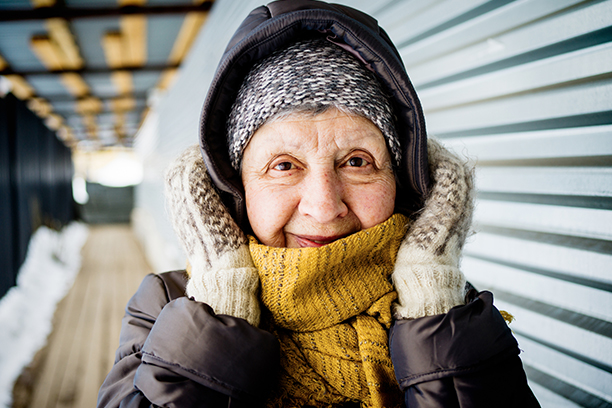 Prevent Hospital Readmissions with Transitional Care from Visiting Ang
Ready-Set-Go Home is a transitional care program from Visiting Angels aimed at helping aging adults in Eldersburg, Baltimore, Randallstown, Ellicott City, Columbia, Westminster, and surrounding communities in Howard and Carroll Counties make a successful transition home after a prolonged hospitalization. The program is comprised of a three-pronged approach to in-home care specially designed to reduce hospital readmissions, which are a significant health risk for seniors in the first weeks and months following a hospital discharge. Our personal care assistants can help your loved one as they recover at home after being discharged.
Why Hospital Readmission is Common Amongst the Elderly
The reality is that almost 20 percent of all discharged patients covered by Medicare are readmitted to a hospital within the 30 days after the initial release. The truth is that seniors have a much lower chance of successful recovery if they are re-hospitalized in this 30-day window. That is why reducing hospital readmissions is so important.
Most re-hospitalizations are entirely preventable when seniors adhere to doctors' orders. Many seniors experience setbacks and difficulties performing even basic tasks during their recovery. Extensive transitional care at home from a qualified personal care assistant can help seniors follow their doctor's orders and provide the support they need during this time to promote a safe recovery.

How Our Personal Care Assistants Help Seniors in Howard and Carroll Counties
The Ready-Set-Go Home program from Visiting Angels Eldersburg is geared toward providing the necessary support for a full or partial recovery while minimizing readmission risks. Our transitional care services are delivered in accordance with the doctor's directives and cooperation with members of the family. Our home care services are customized for each client, meaning your loved one will receive care tailored to their needs. We will also work with your loved one's schedule and our personal care assistants can provide transitional care during the day, overnight, on weekends, during the holidays and on a 24-hour basis.
Our three-prong approach for reducing hospital readmissions through the Ready-Set-Go Home program consists of the following steps:
At the Hospital. When doctors set the date of your loved one's discharge, we can help you prepare everything for the discharge, help plan the upcoming return home, and provide valuable support services. Our "Ready-Set-Go Home" guide includes detailed guidelines, questions you can ask the medical staff during this process, and numerous tips on reducing hospital readmission risks.
At the Client's Home. Once your loved one is sent home, our personal care assistants will provide expert essential at-home care to help boost their recovery. During this period, we will closely monitor Mom or Dad's progress and keep in touch with their doctors and family members to keep everyone informed.
At the Visiting Angels Office. Behind the scenes, from our office in Eldersburg, MD, we support your family and your loved one's caregivers. We have access to tools for reducing hospital readmissions by identifying clients at high risk of re-hospitalizing. Our at-home senior care services include medication and appointment reminders, accompaniment to appointments, and help with coordinating medication, equipment, and food deliveries.
Get Started with Transitional Care from Visiting Angels Eldersburg
If you have a loved one who will require transitional care after an upcoming hospital discharge, contact Visiting Angels Eldersburg, MD, today at 410-549-8002 and learn more about our Ready-Set-Go Home program.
Serving Eldersburg, Westminster, Baltimore, Columbia, Ellicott City, Randallstown and Surrounding Areas in Carroll and Howard Counties in Maryland
Visiting Angels
ELDERSBURG, MD
6505 Ridenour Way E #1B
Eldersburg, MD 21784
Phone: 410-549-8002
"A Visiting Angel has been assisting my wife and I for nearly four years and we could not be more pleased with her. Not only is she competent, punctual and conscientious in her work, she has become a friend, sharing family photos, wedding pictures and Facebook posts. We are equally appreciative of the Visiting Angels support staff. In a world where it often seems like customer service is nonexistent, the Angels care coordinators are consistently responsive, cheerful and helpful."
– Richard F. (More reviews here)
Rating: 5/5 ⭐⭐⭐⭐⭐